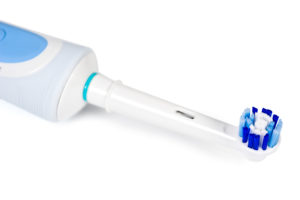 Under normal conditions, you should monitor how long you use your toothbrush so that you can keep your mouth as clean as possible and fortify your oral health. It's especially important that you track the life of your toothbrush with the COVID-19 crisis still looming. As you continue reading, a dentist explains why it may be time to change toothbrushes and how an electric option could be quite beneficial.
3 Ways That COVID-19 Enters the Body
The COVID-19 virus is quite mysterious in several ways, but researchers have at least discovered that it can enter the body through the mouth, nose and eyes. That's why health professionals are encouraging Americans to thoroughly wash their hands after using the restroom, touching door handles in public places or having any other interactions with people. One of the reasons this is so important is that, without even thinking about it, you can quickly touch your mouth, nose or eyes, and infect yourself.
With the mouth as one of the key entry points, it makes maintaining a clean toothbrush even more important than ever before.
When Should You Replace Your Toothbrush?
In general, you should replace a toothbrush every 60 to 90 days. Otherwise, germs and bacteria can accumulate between the bristles. Thus, when you brush your teeth, instead of removing harmful microorganisms, you could be potentially allowing more bacteria to enter your mouth, which could make you more susceptible to COVID-19.
There is a caveat. If you've recently been sick, it doesn't matter if your toothbrush is fairly new; you should still discard it for a new one to prevent any reinfection.
Should You Choose a Manual or Electric Toothbrush?
Whether you purchase a manual or electric toothbrush, you can still thoroughly clean your teeth. However, if you're like most people, and you've been using a manual toothbrush for years, there are some unique features that make an electric option worth considering:
You won't have to expend much effort to effectively clean your teeth.
The fast-moving bristles can shorten the time necessary to remove debris from your teeth.
For people with disabilities or shortened range of motion, electric toothbrushes provide a way to maneuver easily to get into hard-to-reach spaces.
When it's time for a new toothbrush, you can simply remove the current head and replace it.
With most Americans sheltering in place to slow the spread of COVID-19, you have an opportunity to reevaluate your approach to your dental care. Maybe it's time to make some changes. By considering what you've learned here, you can set some new and healthier trends, starting today!
About the Author
Dr. Christina Papageorgiou earned her dental degree from the University of Michigan School of Dentistry. As part of her commitment to excellence, she has also received advanced postgraduate training from the Spears and Pankey institutes. During the COVID-19 crisis, Dr. Papageorgiou is only available to treat dental emergencies, but after the curve flattens, she'll once again be providing a full array of services at her private practice. She can be reached for more information through her website.