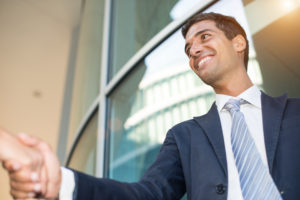 What is the first thing you notice about the people you meet? Is it their hair? Their clothes? The way they talk? One survey found that the first thing that most people notice about others is their smile. That's right. Your pearly whites play a huge role in helping you connect with new acquaintances. But what if your smile isn't as attractive as you would like? Your cosmetic dentist can help.
Disguise Flaws
Many people's teeth are plagued by minor cosmetic flaws, such as discoloration, chips and cracks, and minor misalignment. One easy way to hide those little imperfections is through cosmetic bonding, which uses a resin that bonds to teeth. Your dentist can shape it so it covers over the things you don't like about your smile and creates a look that all your friends will be jealous of.
Dental bonding works well, but many people prefer porcelain veneers instead. They last longer than bonding, and they're less likely to become stained. Your dentist in Natick will attach ultra-thin pieces of porcelain to the fronts of your teeth. The veneers can last for a decade or longer, and they're not difficult to take care of.
Straighten Teeth
If your teeth are crooked or have large gaps between them, you might be thinking about getting braces. They're an effective method for straightening out those pearly whites, but the wires and brackets don't exactly look amazing. You could opt for Invisalign instead. The clear thermoplastic liners are difficult for others to spot, and they work faster than traditional braces.
Whether Invisalign or regular braces are right for you depends on the extent of the corrections that need to be made to your teeth as well as your budget and other factors. Your cosmetic dentist can discuss all of your options with you.
Get More Sparkle
Maybe the only thing you don't like about your smile is that it isn't as bright as you would like. In that case, your dentist can help whiten your teeth by several shades in a short period of time. You can opt for in-office whitening, which can produce dramatic and lasting results in only a few visits to the office.
At-home whitening with a professional strength solution is also an option. The kit will take about two weeks to produce the smile you've always dreamed of.
What Are Your Smile Goals?
Before you decide on a specific cosmetic dentistry procedure, talk to your dentist. They can offer recommendations and acquaint you with all the pros and cons of any given procedure. They'll also evaluate your oral health to make sure your teeth and gums are strong enough to undergo your smile makeover.
You never get a second chance to make a first impression, so what are you waiting for? Cosmetic dentistry can give you a smile that turns heads wherever you go.
About the Author
Dr. Christina Papageorgiou is an award-winning dentist who is passionate about helping her patients achieve healthy, beautiful smiles. If you have questions about cosmetic dentistry, contact our office at 508-545-1126.