Cost of Invisalign – Natick, MA
Invest in a Beautiful, Straight Smile
Are you ready to invest in a straight, healthy smile with Invisalign in Natick? That is great! You are making an excellent decision for your oral health and your confidence. Although you are excited to start your journey to a straight smile, it is natural to be concerned about the cost of Invisalign in our Natick, MA dental office. There is nothing to fear. We offer the solutions you need to keep your new smile affordable.
Why Choose Papageorgiou Dental Associates
for Invisalign?
Skilled, Friendly Dental Team
Teens and Adults Both Welcome
Morning, Evening, and Saturday Hours
How Much Does Invisalign Cost?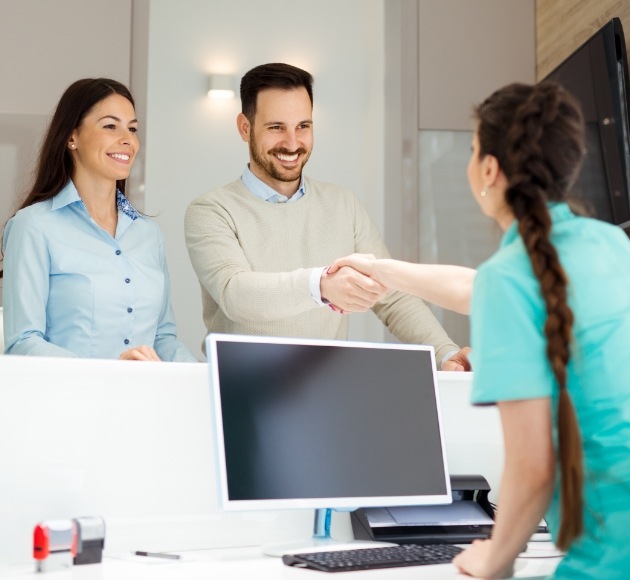 Invisalign uses a series of clear plastic aligners that are worn over your teeth to gradually move them into position. It is commonly thought Invisalign costs exceptionally more than traditional metal braces, but this is not true. In fact, they are about the same.
The amount you pay is based on your personal needs and your individual treatment plan. There are several factors that influence the cost, such as the number of aligners you need, the complexity of your case, and your dental insurance.
Now, many dental insurance carriers pay a portion of the cost of the aligners, but your coverage depends on your specific policy. Your dentist in Natick works on your behalf with your insurance company to reduce the amount you need to pay out-of-pocket. We accept a variety of payment options to cover any remaining balance, including third-party financing with CareCredit.
Is It Worth the Cost?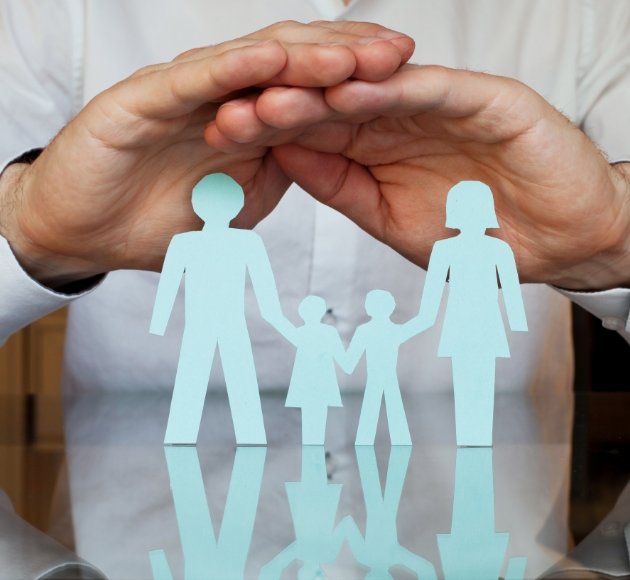 Invisalign allows you to make a long-term investment in your smile. In fact, you can actually lower your dental costs. When your teeth are properly aligned, they are easier to clean. This reduces your risk of tooth decay and gum disease. You also lessen the potential for a dental emergency. When your teeth are misaligned, they are more prone to injury when there is trauma to your face. Invisalign reduces the risk to protect your smile.
Invisalign also allows you to invest in your confidence. How your teeth look is directly linked to influencing how you feel about yourself and how others view you. A beautiful smile allows you to feel secure about your appearance to promote your social and career prospects to enhance your quality of life.
Get a Straight Smile Today!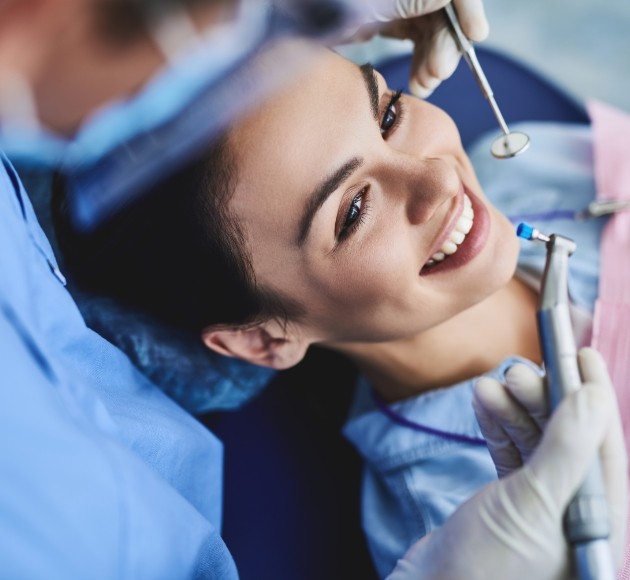 Dr. Papageorgiou performs a visual examination, takes digital x-rays, and uses impressions of your mouth to assess your bite and alignment concerns. This information is fabricated to a series of aligners, which are worn over your teeth for at least 22 hours per day. You switch to the next aligner in the series after about one week. On average, it takes about 12 months to finish your series of aligners.
During your initial consultation, she provides you with your personalized estimate and discusses your payment options to keep your new smile affordable. Contact our dental office today to get started.