Dental Implant-Retained Denture – Natick, MA
Secure Your Denture with Dental Implants
If you've lost all your teeth in the top or bottom arch, you've probably tried a traditional denture. Although there have been several improvements to their function and fit, they will never feel natural. You don't need to settle for anything less than the best. You can enjoy a close replica of your real teeth by supporting your denture with dental implants in Natick. You can invest in your quality of life with dental implant-retained dentures in Natick, MA.
Why Choose Papageorgiou Dental Associates
for Dental Implant-Retained Dentures?
In-House Dental Implant Placement
Team That Treats You Like Family
State-of-the-Art Dental Technology
How Do Dental Implant-Retained Dentures Work?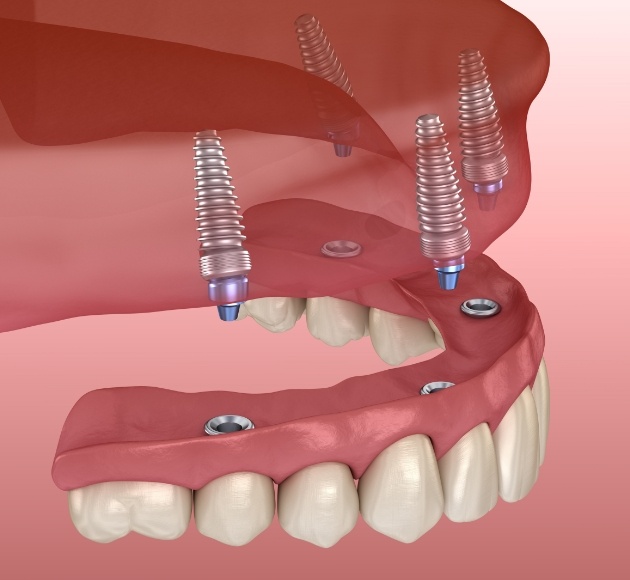 A traditional denture has been the go-to solution to treat significant tooth loss for decades. Now, they look and feel more realistic than ever, but they will always have their limitations because they rest on top your gum tissue using suction or an adhesive. What if you could permanently eliminate slipping and irritation by securing your denture to your jawbone? You can with dental implants.
An average of 4 to 8 titanium implant posts are surgically placed into your jawbone. They act as new tooth roots, stabilizing your denture to give you the next best thing to your real teeth.
Am I a Candidate for Dental Implant-Retained Dentures?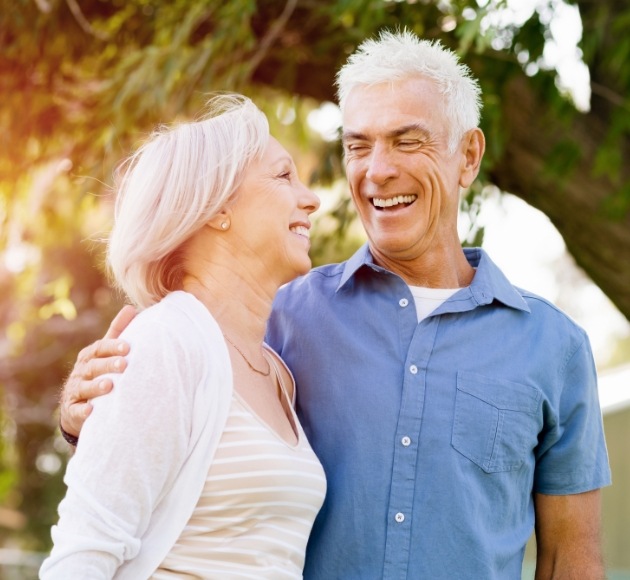 If you've experienced significant tooth loss, and you didn't achieve the results you wanted with a traditional denture, you might be a candidate for dental implants. Your dentist in Natick performs an extensive consultation to assess your oral health. Generally, if you have good dental and overall health, you're a candidate for the procedure. In some cases, you might need additional treatments before your placement surgery, like bone grafting, a sinus lift, or periodontal therapy.
The Dental Implant-Retained Dentures Procedure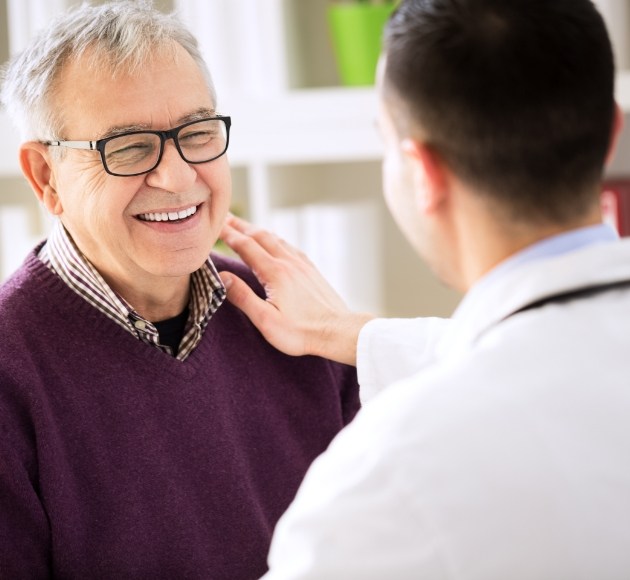 You can expect the process of rebuilding your smile with dental implants to take a bit longer than that of the traditional method, but it's time well spent. After you've healed from any previous treatments, dental implants are surgically placed into your jawbone. Since they act as roots, they stimulate bone growth. Your jaw will fuse to the posts through a process called osseointegration. Although it will take several weeks to heal, it ensures your denture has a stable foundation.
After your bone has healed, special fixtures called abutments are placed on each post to connect your custom-made denture. You can chew, speak, and smile confidently knowing your new teeth will stay in place.
Benefits of Dental Implant-Retained Dentures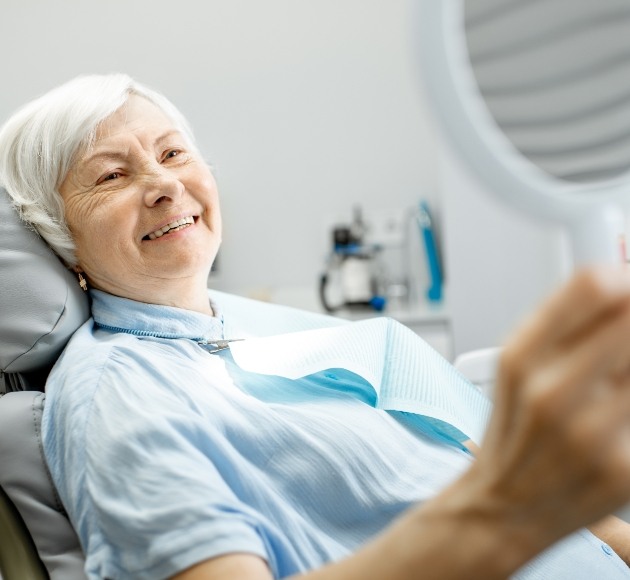 Replacing the entire structure of your tooth with dental implants allows you to advantage from a variety of benefits not possible with a traditional denture in Natick, including:
Over a 95% success rate to last for several decades
Eliminates slipping and irritation
Looks natural
Regain as much as 70% of your natural biting force
Preserves your jawbone's density
Supports your facial tissues
Long-term, cost-effective solution
Easy maintenance and care