Cosmetic Dentistry – Natick, MA
Creating Flawless Smiles
Have you assessed your smile lately? Are you satisfied with the look of your teeth? Or do you worry about cracks, chips, stains, gaps, and misalignments that are marring the appearance of your smile? Maybe your teeth are darkened by decay or worn down because of bruxism. Or maybe you have broken teeth from a traumatic injury or even deep cavities. The good news is that the cosmetic dentistry options offered at Papageorgiou Dental Associates can take your smile from grim to gorgeous! As a cosmetic dentist in Natick, Dr. Christina Papageorgiou will personalize your treatment based on your individual needs, creating a flawless smile that will give you the confidence you deserve. Contact us today to find out how we can help you with cosmetic dentistry in Natick, MA.
Why Choose Papageorgiou Dental Associates
for Cosmetic Dentistry?
Saturday Appointments for Your Convenience
Wide Variety of Options for Whitening Teeth
Invisalign for Straightening Crooked Smiles
Porcelain Veneers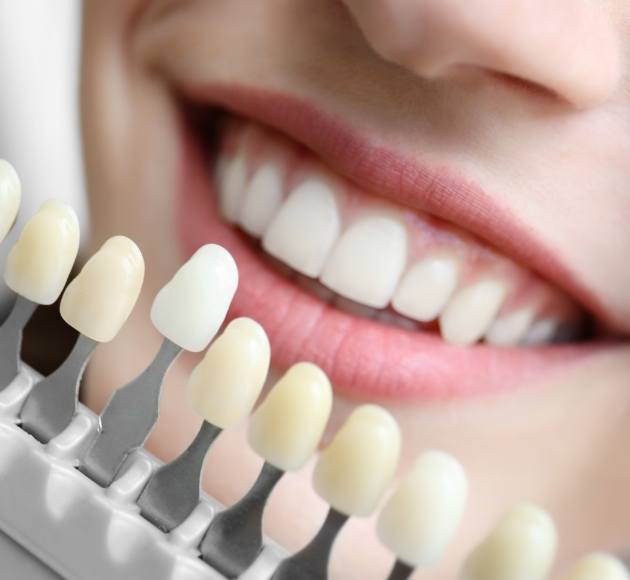 Sometimes, teeth succumb to damage that requires more than a color correction. Perhaps you have teeth that are chipped, broken, or otherwise misshaped. In combination, these teeth distract from the appearance of your smile. Veneers are very thin sheaths of fine dental porcelain that are bonded to teeth to conceal those unsightly distractions. Over the course of two appointments, your dentist will prepare your teeth by removing a small amount of enamel; place temporary veneers while your custom set is handcrafted in the dental lab; and finally, cement each individually designed veneer into place. The result is a smile that is beautiful, strong, and long-lasting.
Metal Free Dental Restorations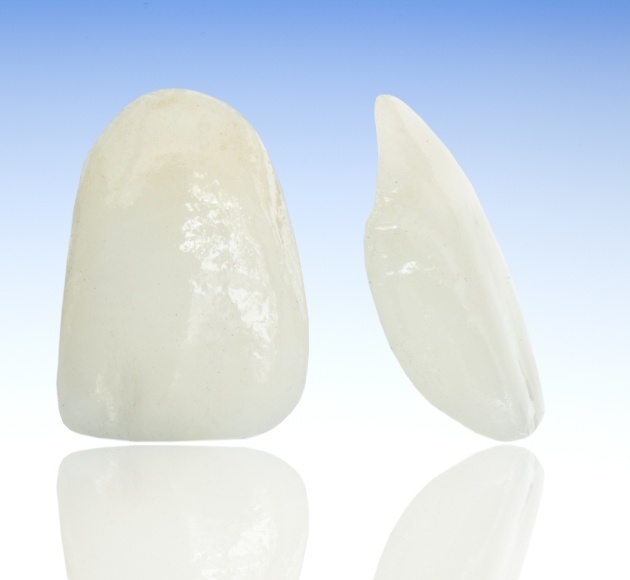 Traditional metal crowns come with a trade-off: your tooth will be protected, but there will be a highly visible dark spot in your smile. A metal-free restoration allows you to enjoy the best of both worlds. The material will be strong enough to withstand extended biting and chewing, but it will also mimic the color and light-reflective properties of your other teeth. The restorations we provide are so lifelike that most people that you meet for the first time will be unable to tell that your smile was ever damaged at all.
Cosmetic Dental Bonding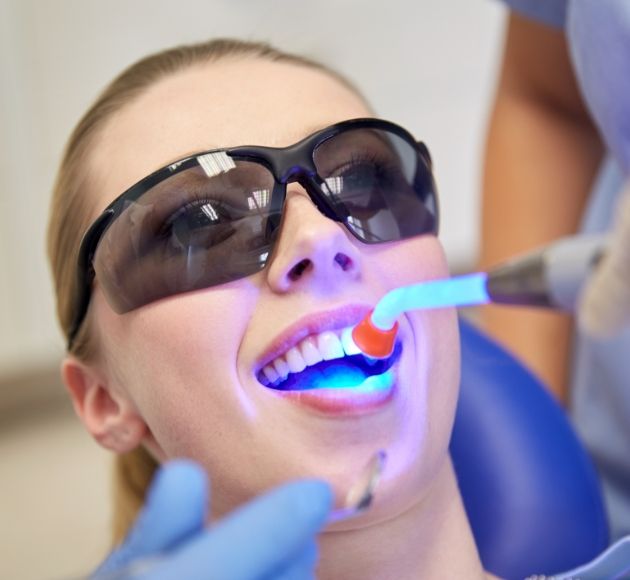 When minor imperfections keep you from enjoying time spent with family and friends, you may wonder if you'll need to resort to more complex or extensive cosmetic treatment. Fortunately, there is a solution that is quicker and less invasive – cosmetic dental bonding. Using composite resin that is matched to your natural tooth color, our team of professionals will carefully etch a small area of your tooth's surface before applying the material directly onto the tooth enamel. Shaping and sculpting the resin into place, we can easily cover chips, cracks, fractures, and minor gaps. In one visit, you can expect to see a new and improved smile that is free of flaws and more aesthetically pleasing to the eye.
Teeth Whitening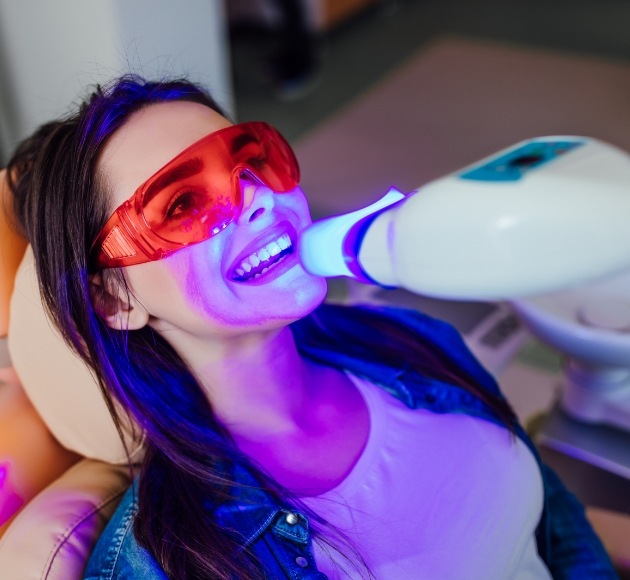 As we age, our teeth absorb stains from foods and beverages such as coffee, tea, chocolate, tomato sauce, and more. Also, smoking and chewing tobacco, teeth grinding, and certain medications can all be a factor in the color of our teeth.
Papageorgiou Dental Associates offers two teeth whitening systems if your smile is looking dull and yellowed. With the KöR Whitening Deep Bleaching System, you can have a smile that is dramatically whiter in only a few dental office visits. KöR keeps the bleaching ingredients separated so they remain as potent as the day they were manufactured.
If you prefer to whiten your teeth on your own schedule at home, then we have either NiteWhite or DayWhite teeth whitening systems. In two weeks, you'll have a smile that is several shades whiter and brighter.
Invisalign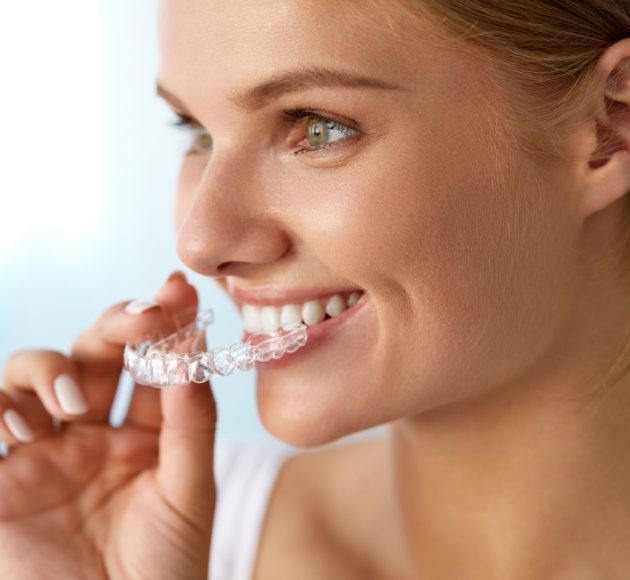 Of course, you can survive with crooked teeth, but wouldn't life be so much better if you had a straight smile? Research shows that straighter teeth lend confidence. Moreover, they are easier to keep clean, so your mouth will be healthier, too. Invisalign is a tested orthodontic system that uses clear trays rather than metal brackets and wires to straighten misaligned teeth. The aligners are hardly noticeable, and because they are removable, you're able to eat your favorite foods and maintain your regular brushing and flossing routine. With Invisalign, treatment is usually completed in less than two years—a relatively short length of time for a smile that will give you a lifetime of pleasure.
Cosmetic Dentistry FAQs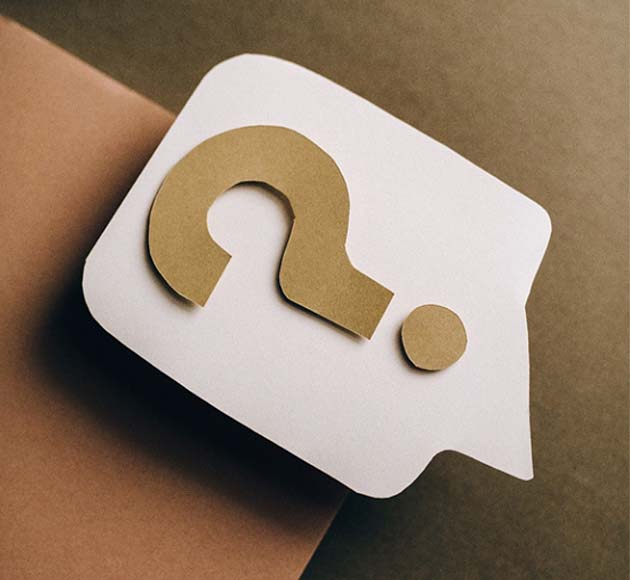 You can have the picture-perfect smile you desire with cosmetic dentistry in Natick; however, it's a big investment. It's normal to have some apprehensions before you are ready to commit to anything. Here are the answers to a few frequently asked questions to ease your concerns until your cosmetic consultation .
Which cosmetic procedure is right for me?
There's not a cookie-cutter treatment plan because every smile is unique. Not to mention, everyone has different goals. Your cosmetic dentist in Natick will create a personalized strategy to enhance your smile. After examining your mouth and learning more about your concerns, they'll recommend one or more procedures, such as:
Porcelain Veneers: Cover a variety of imperfections using a single procedure.
Metal-Free Dental Restorations: Enjoy natural-looking and metal-free fillings and crowns.
Cosmetic Dental Bonding: Fix minor aesthetic issues using an affordable, convenient method.
Teeth Whitening: Get your teeth up to 8 shades whiter in-office or at home.
Invisalign: Correct bite and alignment issues using a nearly invisible solution.
Your dentist will discuss each option to make the best decision for your smile.
How much does cosmetic dentistry cost?
Since no two treatment plans are identical, there isn't a flat fee for cosmetic dentistry. Various factors affect the amount you'll pay, like the complexity of your case, the procedures used, and your dental insurance. After creating an individualized plan, a member of our team will review your estimate and payment options. Besides traditional payment methods, we also offer a dental membership plan and accept third-party financing to keep the smile of your dreams within your budget.
Can I use my dental insurance to pay for cosmetic dentistry?
It's rare for dental insurance to pay for elective procedures, but there are some exceptions. Many cosmetic procedures also provide restorative benefits, like metal-free restorations and dental bonding. If a procedure is necessary for your oral health, you can use your coverage to lower the amount you pay out-of-pocket. After reaching your annual deductible, your benefits can pay up to 80% of the cost of certain restorative procedures. We know dental insurance can be confusing, but we are here to help. We will work on your behalf with your dental insurance to file the required claim forms to offset the amount you pay. We'll review your payment methods for any amount not covered by your dental insurance.
How long will my results last?
Every procedure's lifespan varies. Some results can last for a few months or years to decades, depending on the procedure. Your oral and lifestyle habits will also influence the duration of your results. A solid oral hygiene routine at home will safeguard your investment, but you'll also need to see your dentist every 6 months for a cleaning and checkup. Your dentist will recommend avoiding anything that may damage your new smile, like using your teeth to open packages, chewing on your fingernails, or smoking. Your dentist will review your aftercare instructions to ensure your beautiful smile serves you for many years.