Cosmetic Dentistry – Natick, MA
Creating Flawless Smiles
Have you assessed your smile lately? Are you satisfied with the look of your teeth? Or do you worry about cracks, chips, stains, gaps, and misalignments that are marring the appearance of your smile? Maybe your teeth are darkened by decay or worn down because of bruxism. Or maybe you have broken teeth from a traumatic injury or even deep cavities. The good news is that the cosmetic dentistry options offered at Papageorgiou Dental Associates can take your smile from grim to gorgeous! As a cosmetic dentist in Natick, Dr. Christina Papageorgiou will personalize your treatment based on your individual needs, creating a flawless smile that will give you the confidence you deserve. Contact us today to find out how we can help you.
How Can Cosmetic Dentistry Benefit You?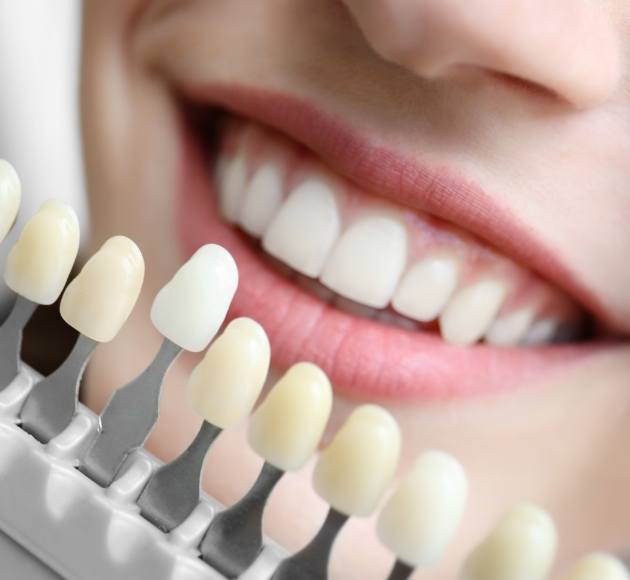 So, why is cosmetic dentistry a valuable option? Smiling is your calling card both socially and professionally. Being self-conscious about your teeth can affect your confidence as well as impact how others view you. Hiding your smile can also affect your overall health. It's true! Smiling is actually good for you—physically, mentally, and emotionally.
In a recent poll, 69% of participants said that women look younger and more attractive when they wear a smile rather than makeup.
Research has shown that smiling releases feel-good hormones called endorphins and also increases the level of serotonin—a natural stress-reducer.
It's also been determined that when you smile, your body produces more antibodies and white blood cells, which boosts your immune system.
One study determined that people who have healthy, whole, white smiles are thought to be more intelligent and successful.
The University of Illinois conducted a study that suggested people who expressed cheerfulness and smiled more often added another ten years to their life expectancy.
Available Cosmetic Dental Services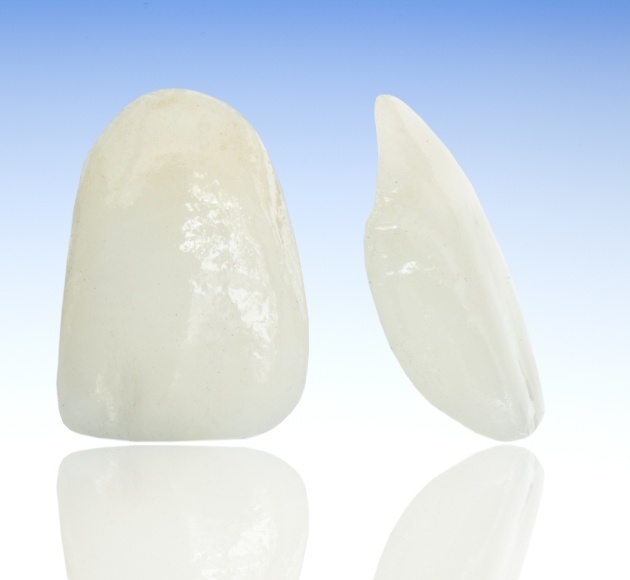 Natick dentists Dr. Papageorgiou and Dr. Singh offer a number of cosmetic dentistry services to enhance your smile. Whether you need only one to do the job or a detailed plan including several cosmetic treatments, you can be certain the smile you see will be attractive and natural-looking. Let's take a look at some of our popular cosmetic dental procedures.
Teeth Whitening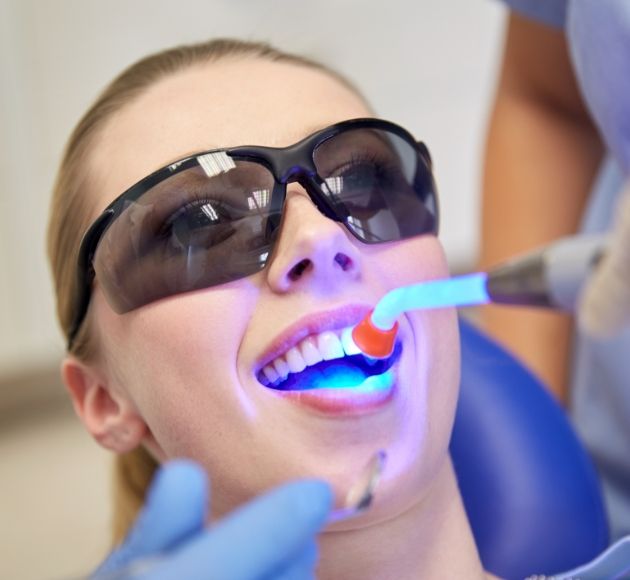 As we age, our teeth absorb stains from foods and beverages such as coffee, tea, chocolate, tomato sauce, and more. Also, smoking and chewing tobacco, teeth grinding, and certain medications can all be a factor in the color of our teeth.
Papageorgiou Dental Associates offers two teeth whitening systems if your smile is looking dull and yellowed. With the Kör Whitening Deep Bleaching System, you can have a smile that is dramatically whiter in only a few office visits. Kör keeps the bleaching ingredients separated so they remain as potent as the day they were manufactured.
If you prefer to whiten your teeth on your own schedule at home, then we have either NiteWhite or DayWhite teeth whitening systems. In two weeks, you'll have a smile that is several shades whiter and brighter.
Veneers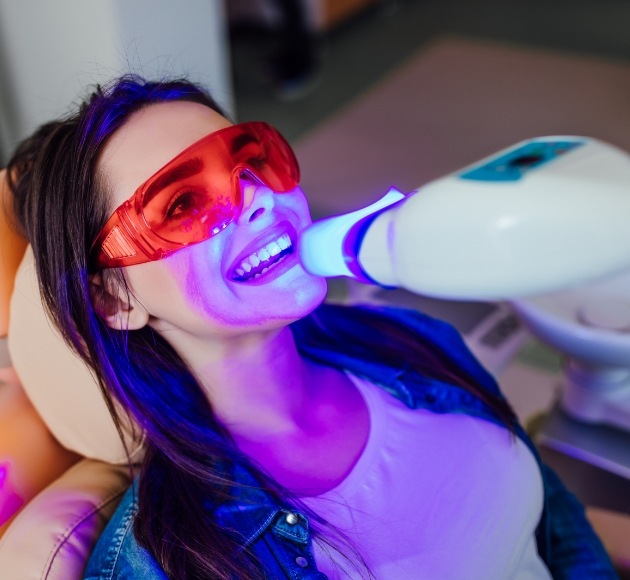 Sometimes, teeth succumb to damage that requires more than a color correction. Perhaps you have teeth that are chipped, broken, or otherwise misshaped. In combination, these teeth distract from the appearance of your smile. Veneers are very thin sheaths of fine dental porcelain that are bonded to teeth to conceal those unsightly distractions. Over the course of two appointments, your dentist will prepare your teeth by removing a small amount of enamel; place temporary veneers while your custom set is handcrafted in the dental lab; and finally, cement each individually designed veneer into place. The result is a smile that is beautiful, strong, and long-lasting.
Invisalign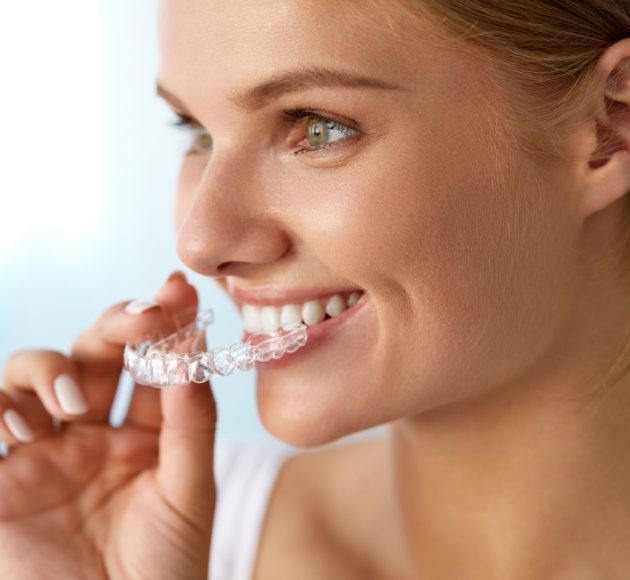 Of course, you can survive with crooked teeth, but wouldn't life be so much better if you had a straight smile? Research shows that straighter teeth lend confidence. Moreover, they are easier to keep clean, so your mouth will be healthier, too. Invisalign is a tested orthodontic system that uses clear trays rather than metal brackets and wires to straighten misaligned teeth. The aligners are hardly noticeable, and because they are removable, you're able to eat your favorite foods and maintain your regular brushing and flossing routine. With Invisalign, treatment is usually completed in less than two years—a relatively short length of time for a smile that will give you a lifetime of pleasure.
Cosmetic Dental Bonding
When minor imperfections keep you from enjoying time spent with family and friends, you may wonder if you'll need to resort to more complex or extensive cosmetic treatment. Fortunately, there is a solution that is quicker and less invasive – cosmetic dental bonding. Using composite resin that is matched to your natural tooth color, our team of professionals will carefully etch a small area of your tooth's surface before applying the material directly onto the tooth enamel. Shaping and sculpting the resin into place, we can easily cover chips, cracks, fractures, and minor gaps. In one visit, you can expect to see a new and improved smile that is free of flaws and more aesthetically pleasing to the eye.
If you're not happy with your smile, then Papageorgiou Dental Associates invite you to call our office for a cosmetic dentistry evaluation. We can discuss your smile goals and create a treatment plan that will give you the smile you deserve! We offer smile evaluations and cosmetic dentistry solutions for patients in Natick, Framingham, Wayland, Sudbury, Wellesley, and nearby communities.