Veneers – Natick, MA
Invest in a Flawless Smile
Are you embarrassed by stained, gapped, or chipped teeth? You can turn the smile of your dreams into reality with veneers in Natick. Your cosmetic dentist can fix several imperfections simultaneously to benefit from natural-looking results using a lasting solution. After just 2 appointments, you will have a smile you'll be proud to share with the world.
What are Dental Veneers?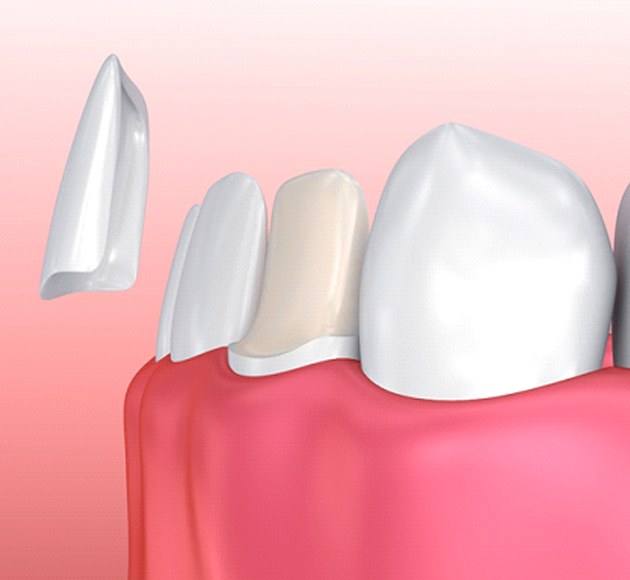 A veneer is a thin shell that's applied to the front surface of a tooth. It's designed to enhance its color, size, and shape using a minimally invasive method. While a veneer can be applied to a single tooth, like to fix a chip, the overall goal of the procedure involves improving the smile as a whole. Your cosmetic dentist in Natick will recommend bonding them to the teeth most visible when smiling.
The Process of Getting Veneers
Your first step toward a confident smile is a consultation with your cosmetic dentist. They'll examine your mouth to ensure your teeth and gums are healthy. After learning more about your concerns, your dentist will create a personalized treatment plan.
A local anesthetic may be used to keep you comfortable, but it isn't always necessary. After your teeth have been cleaned, a small amount of enamel is shaved off to ensure the veneers sit flush. Although your enamel can't regenerate, it doesn't harm the health or structure of your teeth. A digital impression will be used to get the specific measurements for your veneers. It can take the dental lab a couple of weeks to carefully craft your veneers. Your dentist will attach temporary ones while you wait. In a couple of weeks, your permanent restorations will be ready for bonding.
You'll walk out of your final appointment with a flawless, confident smile. Typically, veneers need to be replaced every 5 to 10 years, but it's not uncommon for them to last for much longer with the right maintenance. You can get the most out of your investment by committing to your oral hygiene and visiting your dentist regularly.
The Benefits of Veneers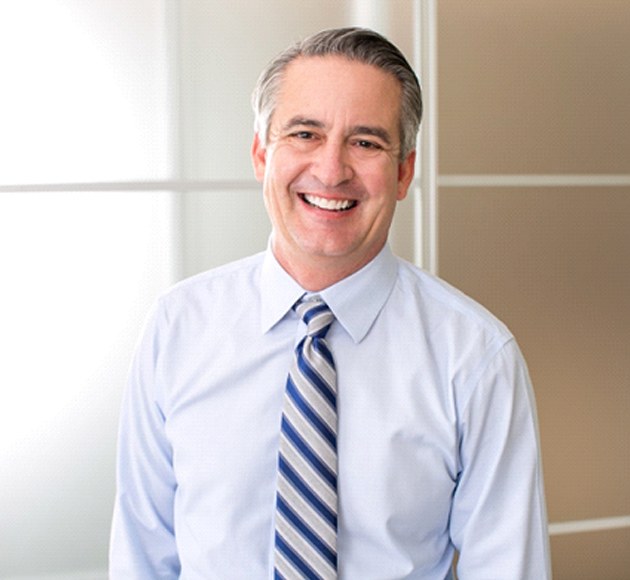 Although there are more options than ever to achieve a picture-perfect smile, veneers rank among the top cosmetic procedures annually. You will enjoy a variety of benefits, including:
Looks Natural: Porcelain mimics your enamel to look like your real teeth.
Comfortable: The thin shells will fit your teeth like a glove for a smooth, sleek feel.
Minimally Invasive: Modern veneers are thinner than ever, so less of your enamel is removed during the preparation process.
Cost-Effective: Veneers correct several issues at once, so you won't need multiple or lengthy procedures.
Durable: Veneers are durable to withstand the pressure of biting and chewing.
Stain-Resistant: Porcelain is stain-resistant, so your pearly whites will stay bright with the proper maintenance.
If you are ready to look and feel your best, don't spend another day embarrassed by your smile. Contact our office today to request your consultation for veneers.