How to Select the Best Dentist in Natick, MA
Picking the Right Dental Expert
In addition to your home oral hygiene habits, the health of your teeth and gums relies on the care you receive from your dentist in Natick; however, finding the perfect one can be a challenge. You have unique oral health needs that are going to constantly change over the years. Not to mention, you have certain expectations when it comes to receiving the care you deserve. Since there is no "one size fits all" dentist, it can be difficult to find the right dental office.
At Papageorgiou Dental Associates, we want to see you make an excellent decision to promote the health of your smile. To help you find the perfect one, there are several things to consider before making your final selection.
1. Do They Offer a Variety of Dental Services?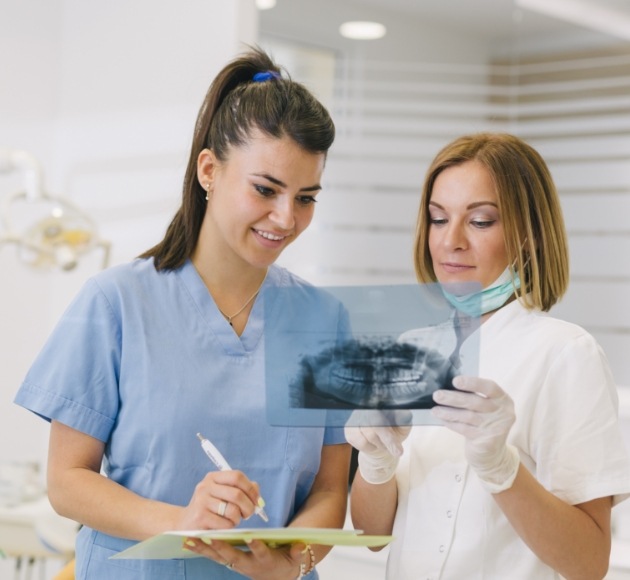 As you age, your mouth is going to change, just as your body does. While you may only need preventive dentistry now, you may later require more specialized services, like restorative care. As your needs change, you do not want to be referred to a different location to undergo a specific treatment. As a result, it is best to evaluate a dentist's clinical focus to ensure that they offer a wide range of services.
At Papageorgiou Dental Associates, we strive to provide comprehensive dentistry to patients of all ages to meet your needs through all stages of life. In addition to preventive care, we also offer children's dentistry and restorative treatments to keep all your needs met from one location. We also offer many areas of specialty, including cosmetic dentistry, Invisalign, periodontal therapy, sleep apnea treatment, and much more.
2. What are the Dentist's Qualifications?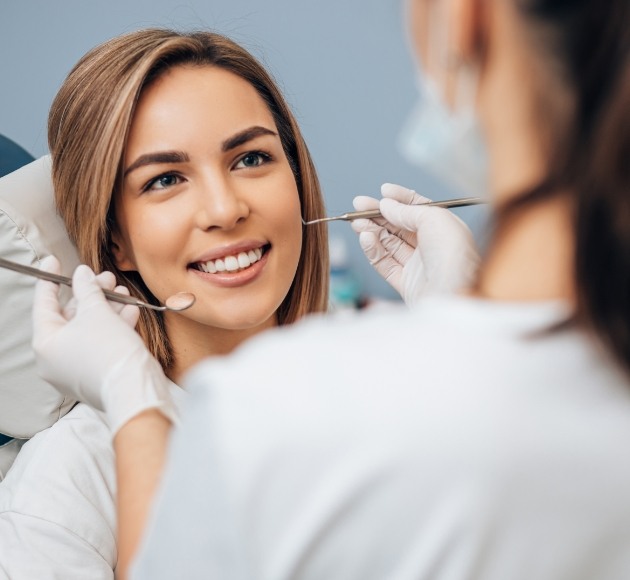 The services you receive from a dentist are supported by their qualifications and experience. In addition to completing their requirements to earn their dental degree, it is best to choose one who has undergone additional education to offer more in-depth services. To remain current with the latest dental advancements and procedures, look for continued education courses to ensure that you receive high-quality care using modern methods and techniques.
Our team at Papageorgiou Dental Associates have a diverse background in an array of aspects and are supported by advanced and continued education. Dr. Christina Papageorgiou not only received her dental degree from the University of Michigan School of Dentistry but has also undergone additional training at the prestigious Spears and Pankey institutes. As a result, she has received many awards, including the Pierre Fauchard Academy Award for Excellence in Clinical Dentistry.
Working along her side is Dr. Paola Buckley, who not only has her dental degree, but also her Certificate of Advanced Education Program in Periodontology and a Master of Science degree from Tufts University School of Dental Medicine. She has also completed a fellowship in Oral Implantology at Harvard School of Dental Medicine.
Together, Dr. Papageorgiou and Dr. Buckley provide patients with superior dental care to reach and maintain their oral health goals through all stages of life.
3. How is the Dental Office Staff?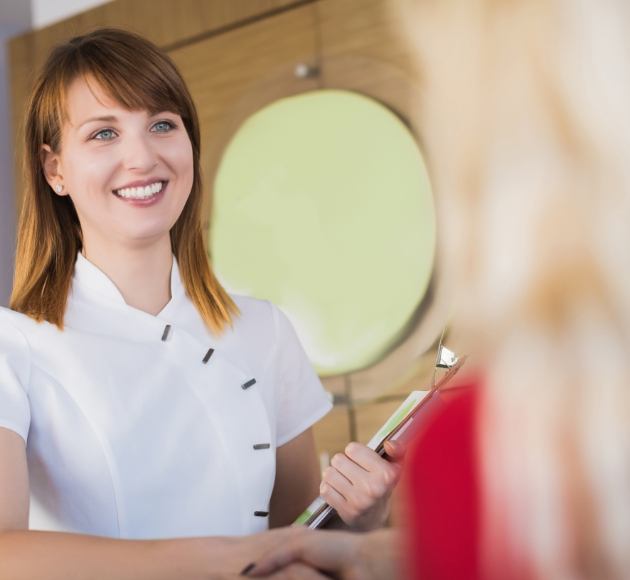 Not only will you spend time with your dentist, but the dental office staff as well. From the moment you walk into the dental office, you should feel comfortable and welcomed as you are treated with respect and dignity. If the dental office staff does not make you feel at ease, you will likely delay your dental care.
To keep your comfort and oral health a top priority, look at the dentist's office staff to ensure that they are friendly and knowledgeable. Our team strives to provide high-quality care to make your life better. We love to see big smiles because it warms our hearts knowing that we have provided the highest level of care for our patients while making them feel at ease. We work to build personalized relationships with each of our patients because we want to see you smile while we deliver individualized solutions that cater to your specific needs.
4. Do They Use Modern Technology?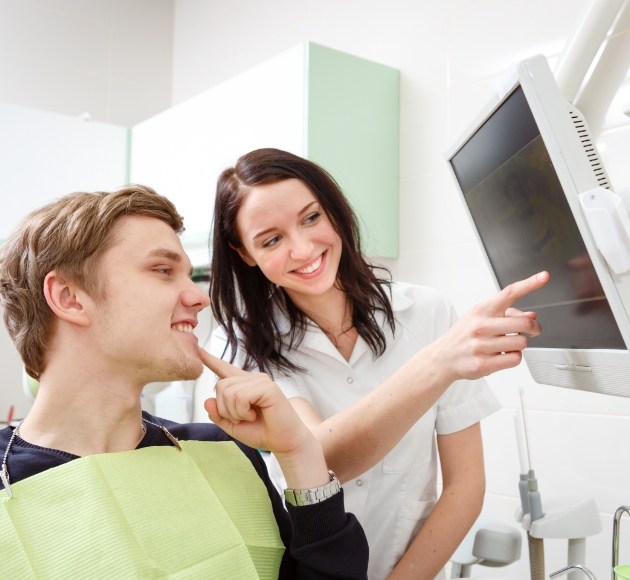 Dentistry is constantly improved by new advancements in dentistry. Using state-of-the-art technology, you benefit from a higher level of care as diagnosis and treatments are more comprehensive and accurate while your comfort is also improved using less invasive, yet equally as effective procedures.
At Papageorgiou Dental Associates, we embrace the latest discoveries in dental care because we believe that you deserve to benefit from the best. With intraoral cameras and digital x-rays, we not only promote your comfort, but also provide you with superior services as we gain deeper insights into your oral health with highly detailed images. We also use air abrasion and a state-of-the-art sterilization process to ensure your comfort and safety.
With your satisfaction the focus of our dental office, we not only use the best technologies to help you feel at ease, but also provide many amenities to help you relax while you are in our dental office, such as warm towels, beverages, TV, music, and Tempurpedic mattresses.
5. Do They Accommodate My Budget and Schedule?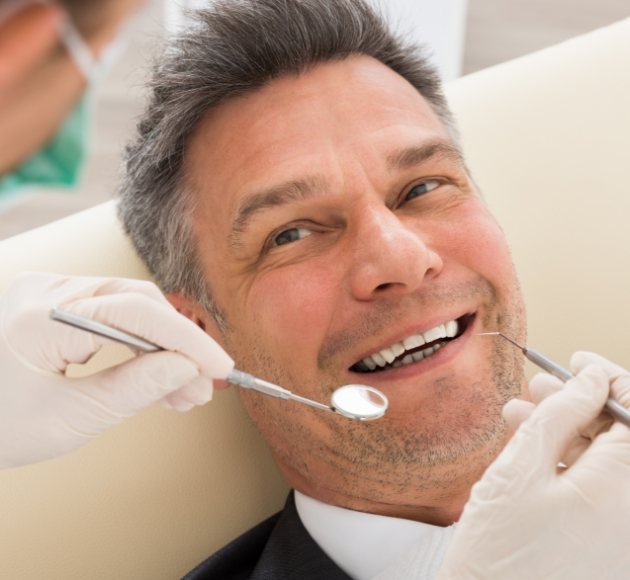 Your life is busy. You need a dentist who provides convenient dental office hours to give you the flexibility you need to make scheduling appointments easy; however, you also need one who is affordable to stay within your budget.
We understand the struggle you face. We believe that going to the dentist should be simple, which is why we provide flexible dental office hours for our patients. Not only are we open during the week, but on Saturdays as well.
To help you stay within your budget, we work with many dental insurances to help you maximize the value of your policy to keep your out-of-pocket costs to a minimum. We also offer flexible financing options to make paying for your services easier. You can often find special offers on our website to save money on common procedures, like teeth whitening.