Emergency Dentist — NATICK, MA
Immediate Dental Care When You Need It Most
The moment you realize you have oral pain or a dental injury that needs immediate dental attention, you should call Dr. Papageorgiou. We'll make arrangements to see you on the same day whenever possible, and we'll work quickly to address the root of the problem. The sooner we can stop your pain and fix your damaged teeth, the sooner you'll be able to smile and return to your everyday life. Don't hesitate to let us know when you need our help! We're here to offer emergency dentistry in Natick and get your oral health back on the right track.
Why Choose Papageorgiou Dental Associates for Emergency Dental Care?
Morning, Evening, and Weekend Office Hours
Same-Day Emergency Dental Appointments
Friendly Team That Treats You Like Part of the Family
What to Do in a Dental Emergency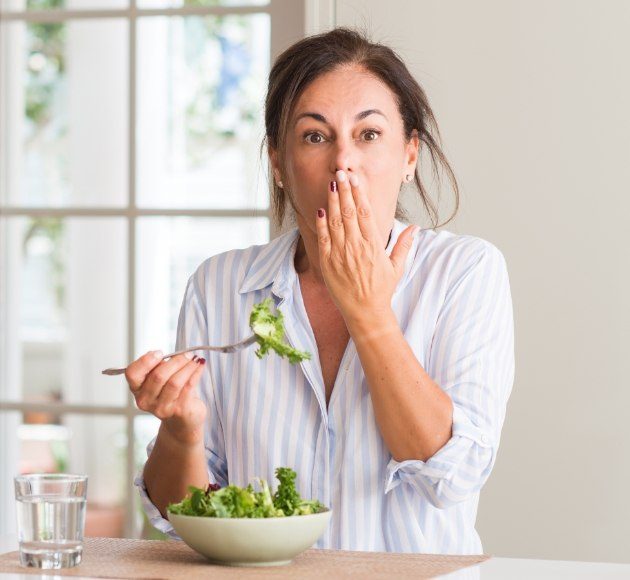 Call our office. As soon as you get in touch with our team, we'll work quickly to get you seen by Dr. Papageorgiou. You'll more than likely be scheduled for a same-day appointment, even if it's a weekend!
Have an emergency exam. Once you're at the office, we'll thoroughly assess your condition to determine the best treatment method for your smile. We'll identify the source of your symptoms and use X-rays to get a better understanding of the issue.
Get the care you need. Depending on your condition, you may need fillings, dental crowns, root canal therapy, or even extraction for relief. You must seek treatment as soon as possible to prevent your condition from worsening.
The Most Common Dental Emergencies
Are you experiencing the ultimate consequence of poor oral hygiene? Were your teeth injured in some sort of accident? There are many kinds of emergencies that can occur, and we're prepared to help you overcome them thanks to the many different treatments we offer in-house. You do need to be able to perform basic dental first-aid, though, so please take note of the following tips for some of the more common dental emergencies that many people will have to deal with at some point in their lives.
Understanding the Cost of Dental Emergencies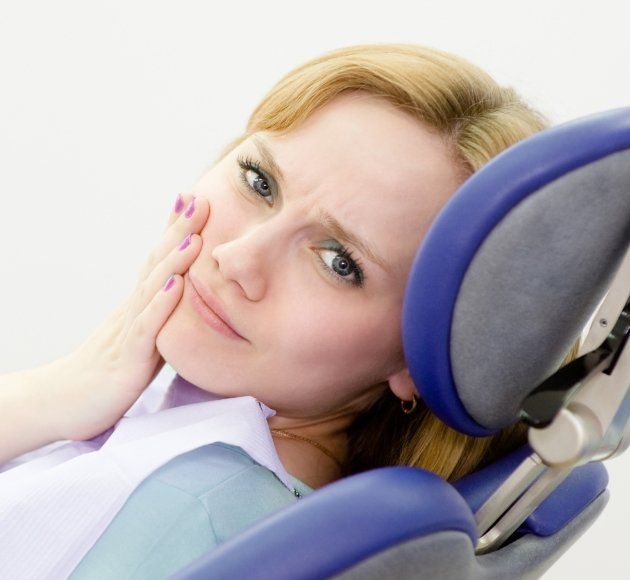 We'll make sure you have a good idea of what the cost of your emergency treatment in Natick will be before moving forward with the process. Remember – that said cost can vary quite a bit depending on your needs. A patient who only needs a dental crown, for example, will not pay the same amount as someone who needs to have a tooth completely removed and replaced. Generally speaking, it's best to have dental emergencies dealt with as soon as possible so that you can avoid the need for more costly treatments later.
How to Prevent Dental Emergencies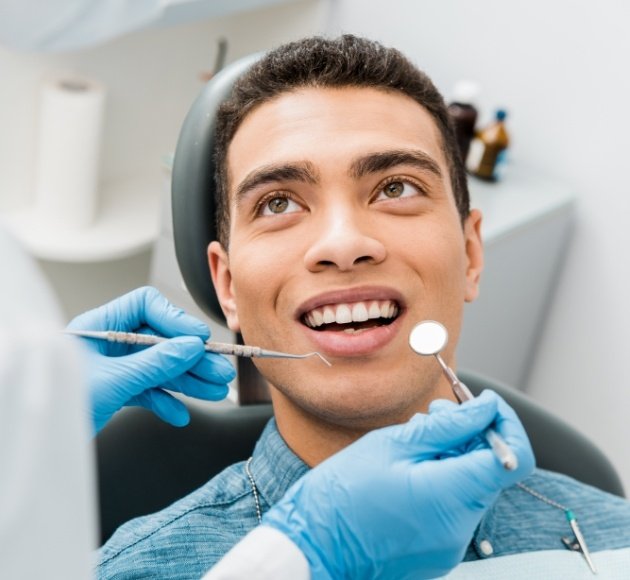 Dental emergencies are unsettling and can strike when you least expect them to. While they're not always avoidable, there are many steps you can take to drastically lower your chances of dental disaster. At Papageorgiou Dental Associates, we want to help you prevent such stressful situations in the first place. That's why we're sharing some practical guidelines to help lower your risk of a dental emergency in Natick.
Visit Your Dentist Regularly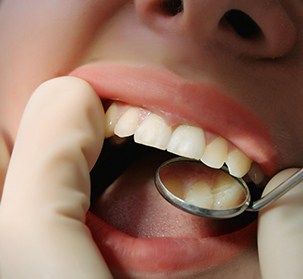 It's incredibly important to visit your dentist in Natick every six months for a checkup and cleaning. These routine appointments will allow our team to spot and treat problems before they turn into painful complications. We'll also remove any plaque or tartar buildup to ensure your teeth are thoroughly cleaned, helping you avoid other problems down the line.
Maintain Good Oral Hygiene Habits at Home
Keeping your mouth as clean as possible is crucial for a healthy smile. Brushing twice a day, flossing daily, and rinsing every day with an ADA-approved mouthwash are excellent practices that'll help prevent cavities, gum disease, and other infections. By taking proper care of your smile, you can ensure it stays in tip-top shape for years to come!
Be Careful with Your Diet
It's okay to eat a piece of cake or indulge in some candy, but you shouldn't make it a regular occurrence. When harmful oral bacteria interact with sugar, they create plaque and acids, which leads to cavities. For that reason, it's strongly recommended that you try and center your diet around nutrients that benefit your oral health. Don't forget to drink plenty of water as well!
Wear a Mouthguard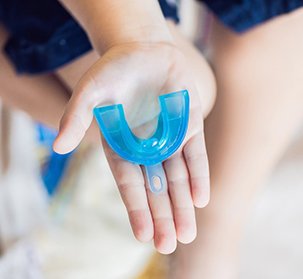 Do you regularly play sports? If so, you should ask your dentist about a custom-made mouthguard. It'll help protect your teeth from any impact should you sustain a blow to the face. For patients who grind their teeth at night, a nightguard can keep the enamel safe while they sleep.
Use Tools, Not Teeth to Open Packaging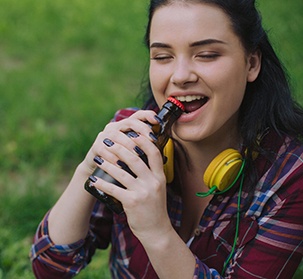 When you can't crack open a bottle or tear open a package, you may be tempted to use your teeth as a last-ditch effort. However, using your pearly whites for anything other than chewing food can easily cost you a trip to your emergency dentist in Natick. That's why it's always best to wait until you have the right tool or ask someone to lend you a helping hand.
Tooth Extractions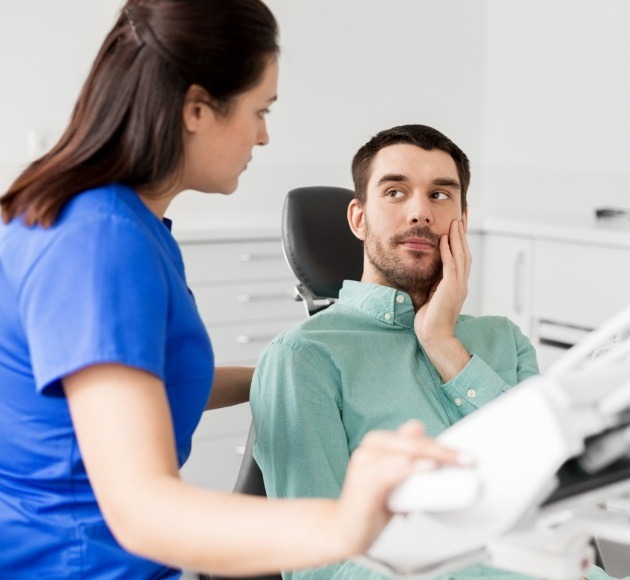 Teeth occasionally have to be removed if keeping them would do more harm than good. We will consider an extraction if your tooth is badly infected and beyond the point where root canal therapy can help, or if your tooth is so severely damaged that a filling or crown cannot be used to restore it. Our team will be by your side to help you remain calm and comfortable during the extraction, and we can help you explore multiple options for replacing teeth.
TMJ Therapy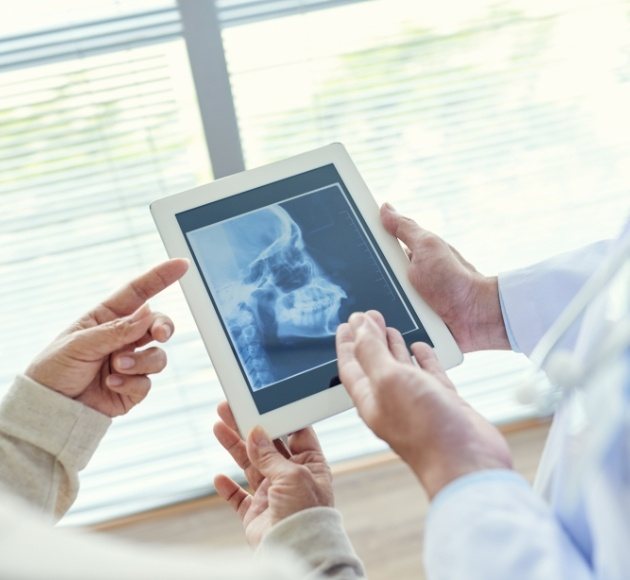 While most people think of the teeth and gums when they hear the words "dental emergency", sometimes the issue might be with the jaw itself. The joints responsible for connecting your lower jaw to your skull can become injured or strained relatively easily, leading to chronic pain. We recommend scheduling an appointment with Dr. Papageorgiou so that she can determine whether or not the issue is linked to a TMJ disorder and how it can be treated.