Teeth Whitening – Natick, MA
Get Rid of Dental Stains
Did you know that enamel is very porous? Your teeth can get stained and yellow-looking because your enamel absorbs pigments from food and drink. If you enjoy chocolate, cherries, curry, tea, or coffee, then it's more likely you'll have stained teeth. You can also get a dull smile from smoking or chewing tobacco, taking the antibiotic tetracycline, having cavities, enduring injury, or just getting older. If you tried over-the-counter teeth whitening products, such as toothpastes, rinses, strips, gels, or trays, without effective results, you may benefit from the professional-grade teeth whitening in Natick, MA offered by Papageorgiou Dental Associates.
Why Choose Papageorgiou Dental Associates
for Teeth Whitening?
Multiple Options for Whitening
Team That Treats You Like Family
Convenient Saturday Appointments
KöR Teeth Whitening (In-Office)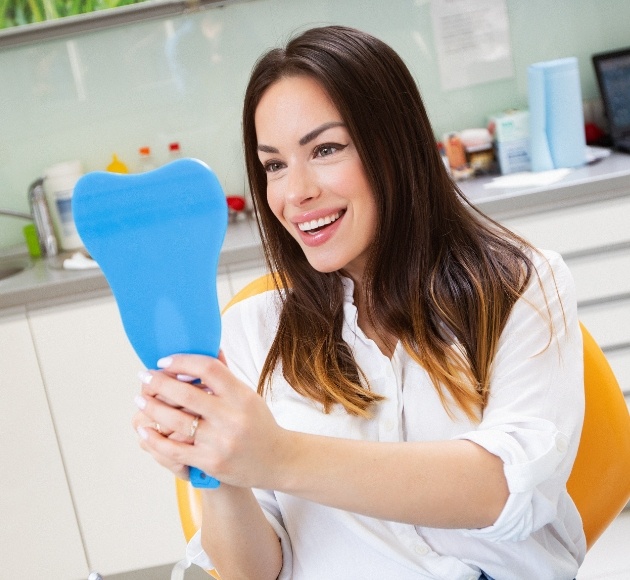 At our Natick cosmetic dental office, we use the KöR Whitening Deep Bleaching System for our in-office teeth whitening service. This safe, effective product is highly rated by dental professionals and received a "Best Product" recommendation from Dental Product Shopper. Patients from 14 to 90 can enjoy the benefits of this teeth whitening system, which is easy to apply and gives you permanent results.
NiteWhite and DayWhite (Take-Home)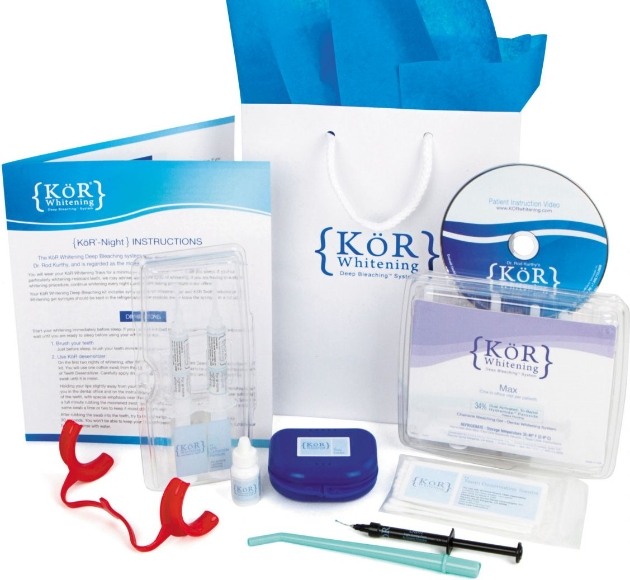 Papageorgiou Dental Associates also provides customized take-home teeth whitening kits. Brighten your smile in the convenience of your home with either NiteWhite or DayWhite teeth whitening systems. Using custom-made trays and professional-grade bleaching gel; it takes two weeks or less to get a beautifully white smile!
Let the friendly professionals at Papageorgiou Dental Associates enhance your smile and renew your confidence with our teeth whitening services. We invite patients from Natick, Framingham, Wayland, Sudbury, Wellesley, and nearby towns to make an appointment today!
Teeth Whitening Frequently Asked Questions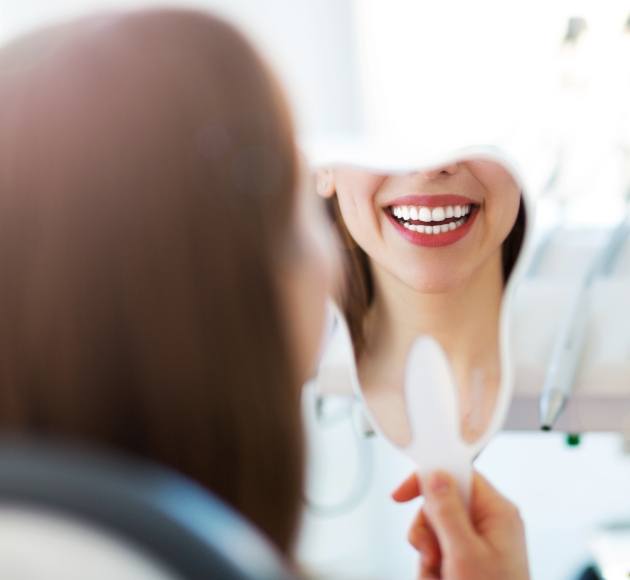 In-office and at-home professional teeth whitening treatments are both excellent ways to easily achieve a beautiful, bright smile. For your convenience, we've gathered some of the most common questions about these popular cosmetic treatments below. As always, feel free to call us or schedule a consultation to learn more!
Does Teeth Whitening Work for Everyone?
Professional teeth whitening treatments are a safe, effective choice for almost anyone who wants a brighter smile. However, there are some enamel stains that can't be lifted with a whitening treatment. Teeth that have been discolored by a dental injury, certain medications, or childhood fluorosis are better addressed with services like dental bonding or porcelain veneers for the best results.
How Are At-Home Whitening Kits from a Dentist Better Than Store-Bought Whiteners?
There are plenty of teeth whitening products available for sale at your local grocery store, pharmacy, or even online. While many of these items bear a resemblance to our take-home whitening kits, they aren't nearly as powerful or personalized. In most cases, they cause tooth sensitivity and gum irritation while only achieving subpar results. On the other hand, our take-home whitening kits utilize custom-made trays and specific doses of professional-grade bleaching gel. In two weeks or less, you can enjoy a dazzling smile!
Does Teeth Whitening Damage Enamel?
While a highly customized treatment ensures that you achieve the results you want as comfortably as possible, it's normal to experience some slight tooth sensitivity after your treatment. Not to worry however—this sensation is not permanent and your teeth have not been damaged. Teeth whitening agents seep into your enamel to remove staining particles that are stuck there, which can cause sensitivity. Thankfully, any discomfort should be mild, easily manageable, and short-lived.
How Long Do Teeth Whitening Results Last?
The longevity of your results will depend largely on how well you care for them! While some bad habits can quickly discolor your teeth again, a few healthy choices can help keep your smile dazzling for a decade to come. After having your teeth whitened, remember to:
Brush your teeth for two minutes twice a day.
Floss daily and regularly use and antiseptic mouthwash.
Avoid or limit dark-colored foods and drinks.
Quit using tobacco products.
See your dentist twice a year for routine checkups and cleanings.
Does Insurance Cover the Cost of Teeth Whitening?
Since teeth whitening is a cosmetic treatment, most dental insurance policies will not cover it. However, every policy is different, so feel free to bring your insurance paperwork with you to your consultation and we'll be happy to go over the details with you. While we also offer low to no-interest financing through CareCredit, one of the reasons teeth whitening treatments are so popular is how little it costs to achieve dramatic results!