Dental Crowns – Natick, MA
Keeping Your Tooth Safe and Beautiful
Receiving care for a damaged tooth is very important. That's why Dr. Christina Papageorgiou offers one of today's most effective restorative services—porcelain crowns. With porcelain crowns, our Natick dental team can help patients repair cracked, broken, worn, or decayed teeth and enjoy better functionality and appearance. How do porcelain crowns do this? By simply capping damaged teeth, physically protecting them from any more harm. As a result, teeth are preserved and so are the roots anchoring them to the jaw, which can make an big difference in the life of your smile.
Why Choose Papageorgiou Dental Associates
for Dental Crowns?
Saturday Appointments Available
Long-Lasting Metal-Free Restorations
Team That Treats You Like Family
Why Are Tooth Roots Important?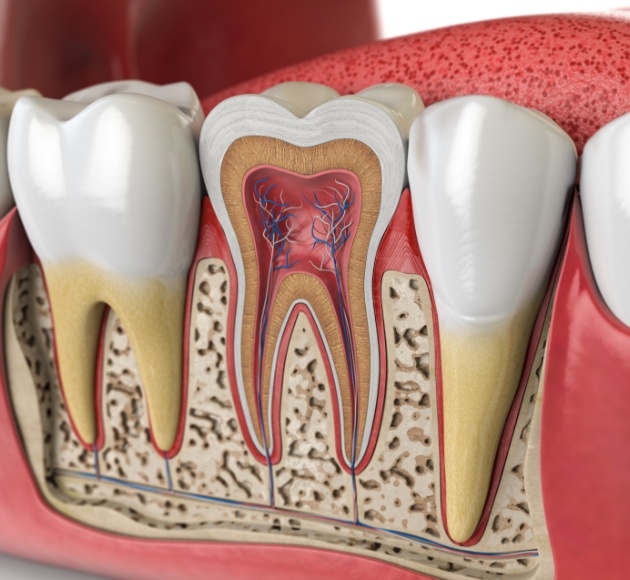 Tooth roots create a strong, healthy foundation for teeth by stimulating bone growth in the jaw. When a root goes missing, bone loss will eventually occur. That, in turn, can lead to the loss of other teeth, which is what dentists want to prevent by capping a vulnerable tooth with a crown.
Restore your Smile with Porcelain Crowns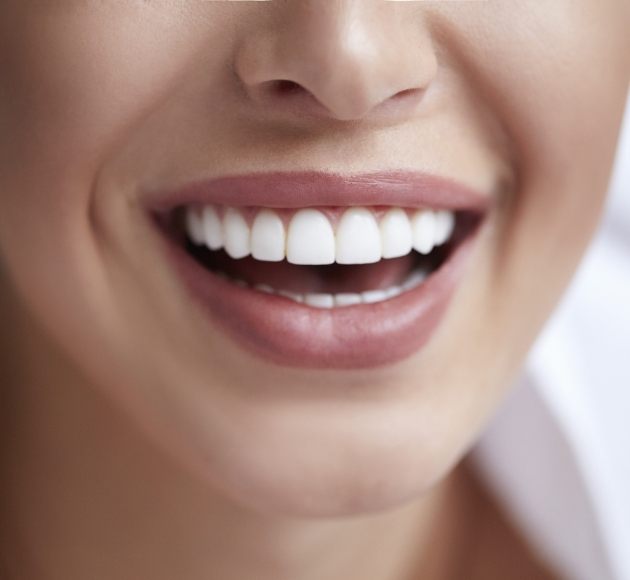 In most cases, it takes about two appointments at our Natick dental office to restore a tooth with porcelain crowns or, when needed, porcelain fillings. During the first appointment, Dr. Papageorgiou will complete a thorough oral exam that will help her understand your needs. Then, your tooth will be prepped and a temporary restoration will be put in place. Between your first and second visit, our lab will work on fabricating your brand new porcelain crown or porcelain filling. When your restoration is done, you'll come back to our Natick dental office and our team will replace your temporary restoration with your permanent one.
The Benefits of Porcelain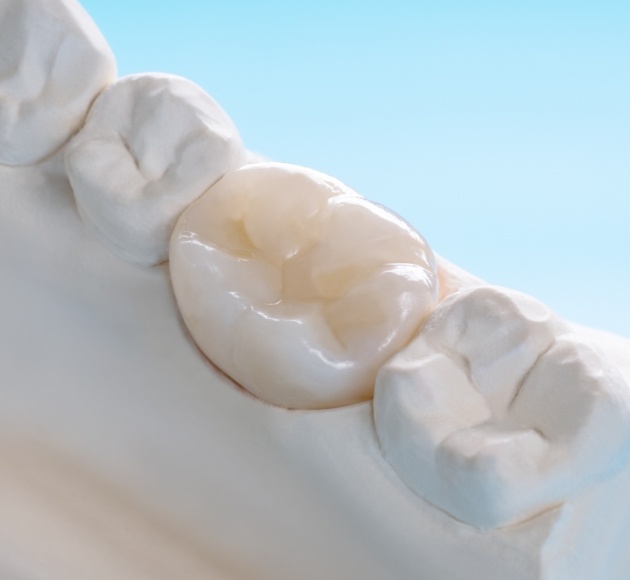 Dentists prefer using porcelain because it reflects light the way a natural tooth does. What's more, a porcelain crown or filling can be shaded to match the color of surrounding teeth. Because of that, you can come away from your final appointment with a restored smile that boasts natural-looking results you'll love.