Restorative Dentistry – Natick, MA
Repairing Broken, Worn-Down, and Decayed Smiles
Maybe you got hit in the mouth and broke a tooth. Maybe your enamel has become worn down as a result of crunching ice and other hard objects. Or maybe you have tooth decay that wasn't caught in time to prevent significant dental damage. Dental damage takes many different forms, and so do the various restorative dentistry options that Dr. Papageorgiou can offer. If the health and function of your smile are in jeopardy, call our dental office right away for restorative dentistry in Natick, MA.
Why Choose Papageorgiou Dental Associates
for Restorative Dentistry?
All-Inclusive Dental Implant Treatments
Crowns Made Out of Long-Lasting Porcelain
Convenient Morning and Evening Hours
Tooth-Colored Fillings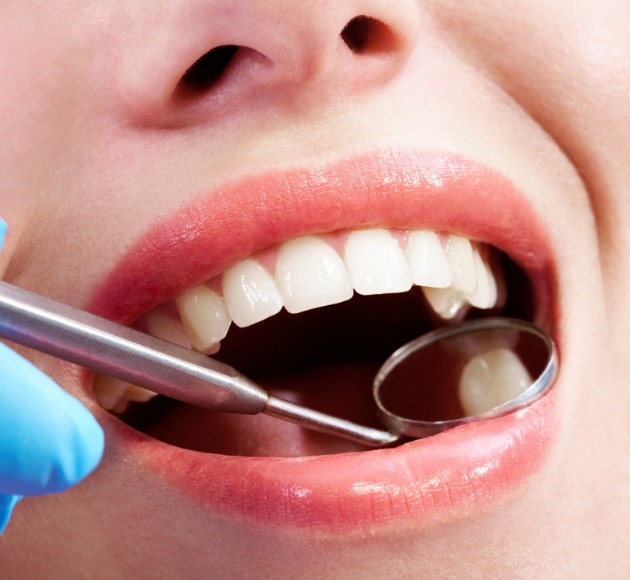 Fillings are meant to replace small amounts of enamel that have been lost due to tooth decay. You might already be familiar with fillings made of out of metal amalgam, but our dental office prefers to use tooth-colored composite resin instead. This is partially done for cosmetic reasons, of course, but it's also beneficial for the tooth because composite resin can bond directly with the tooth without forcing us to make permanent changes to the dental structure.
Dental Crowns & Bridges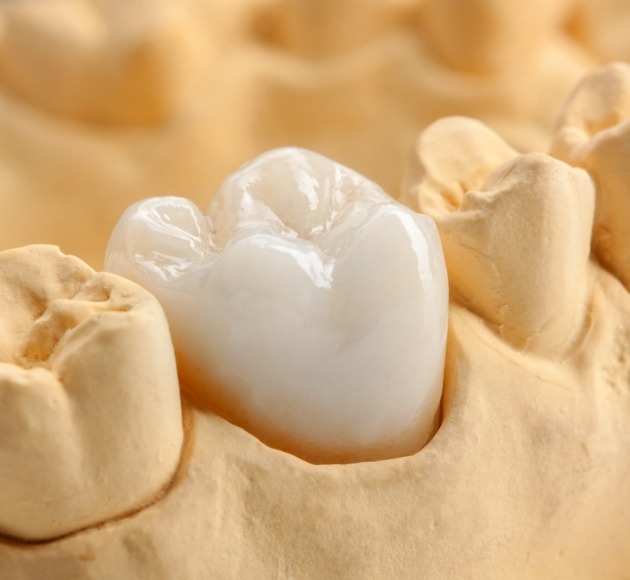 A crown is a "cap" for a tooth that can serve many functions. First, when made out of porcelain or another tooth-colored material, it can be used to restore or improve the appearance of your smile. It also physically protects a broken or weakened tooth from further harm or decay, which can ultimately end up preventing a tooth extraction. Also, two crowns can be combined with false teeth to fill in empty space in your grin.
Dentures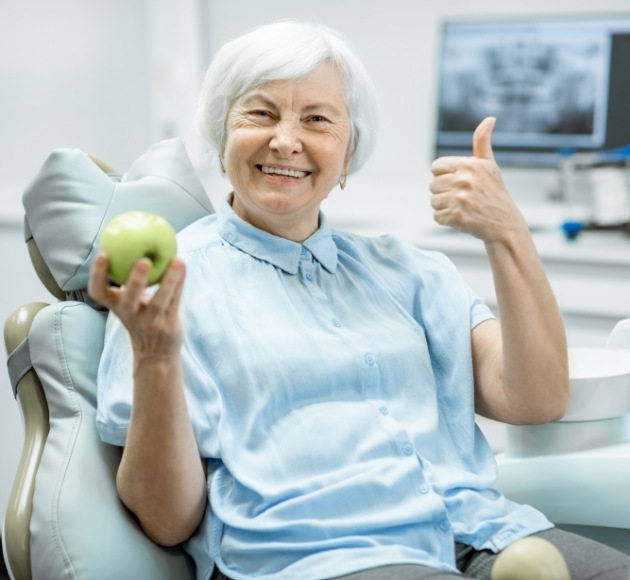 When you've lost multiple teeth, getting a denture is a simple way to replace them all at once. A partial denture can be used to fill in gaps while a full denture replaces an entire row. While partials are held in place with metal clips or brackets, full dentures use natural suction to stay on the gums. Because traditional dentures are removable, you'll be able to thoroughly clean the entire oral appliance along with the underlying gum tissue during your normal oral hygiene routine.
Dental Implants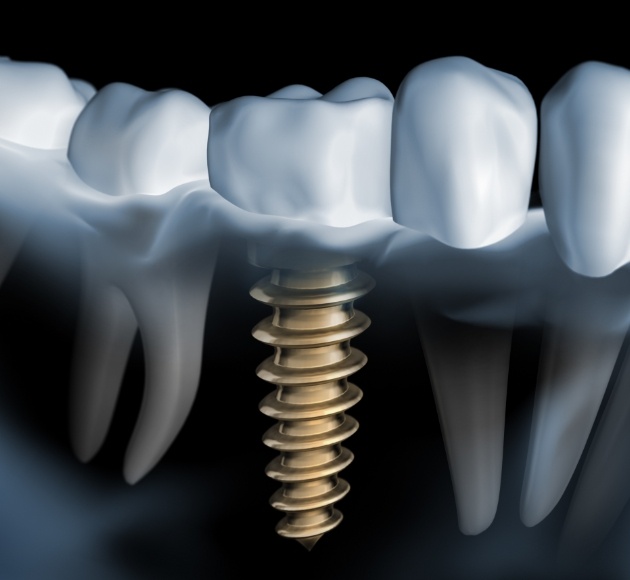 Keeping your natural teeth is always preferable whenever you are able to do so, but dental implants are easily the second-best. They allow us to completely replace the teeth, including the roots that normally rest in the jawbone. Implants can be used to replace any number of teeth, and they give dentures much better stability. And with the right maintenance, dental implants can last an extremely long time – 30 years or more in many cases.
Full Mouth Reconstructions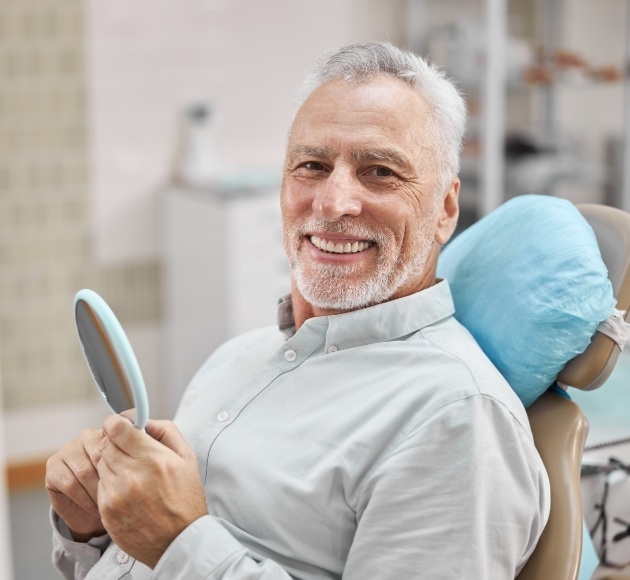 We can revive your entire smile by combining any number of restorative and cosmetic services. Obviously, this may include fillings, crowns, bridges, dentures, or dental implants. However, it also might involve other treatments to improve your overall oral health, such as periodontal therapy. We'll give you a full overview of your full mouth reconstruction plan and explain exactly what we'll need to do to reverse the damage that has already been done to your teeth and gums.