How Dental Implants Work – Natick, MA
The Route to a Restored Smile
While most people understand how a traditional bridge or denture functions, not everyone is familiar with dental implants in Natick. Do you want to know more details about how implant treatment works? You have come to the right place! Our talented and experienced team at Papageorgiou Dental Associates outlines below the step-by-step process to restoring your smile with dental implants.
Initial Dental Implant Consultation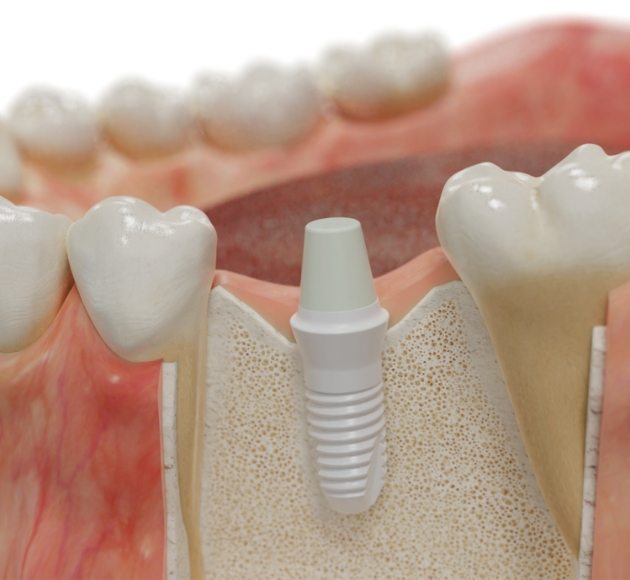 The first step on the path to a restored smile with dental implants is to schedule an initial consultation. During this first meeting, one of our experienced dentists will carefully examine your teeth and discuss your personal smile goals to determine if you are a good candidate for implants. If necessary, your dentist may recommend a preliminary treatment, such as a bone graft or sinus lift, to help ensure your implant treatment is successful. Finally, a personalized treatment plan will be developed that will map out the steps to your new, restored smile.
Dental Implant Surgery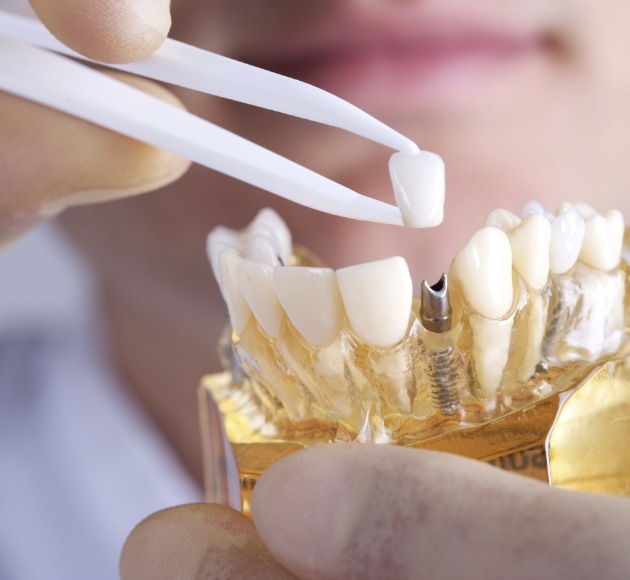 Placing dental implants typically involves a minimally invasive surgery. The word "surgery" can sound scary, but don't worry! Local anesthesia or sedation dentistry will be utilized to ensure your complete comfort throughout the procedure.
To place an implant, your dentist will make a small incision in your gums where your teeth are missing. Next, they will insert the dental implant post into the underlying jawbone. Once the implant is in the correct position, your dentist will close the gums back up with a few stiches. It's that easy!
Dental Implant Osseointegration & Abutment
After implant placement, we will give you several months to heal. During this time, the biocompatible dental implant will fuse with the surrounding jawbone. This natural process, known as osseointegration, is what gives implants their maximum stability.
Once the implant has fused with the bone, you will visit our office again so we can place an abutment. An abutment is an important connector piece that attaches a dental implant to an artificial tooth or dental prosthetic.
Placement of Dental Implant Restorations
After your gums have healed around the abutment, you will be ready to receive your new crown, bridge or denture. We will welcome you back to our office once more so your dentist can securely fasten your dental restoration to the implants. During this visit, your dentist also will be sure to check that your bite aligns properly and that you feel comfortable overall. Once this final step is complete, you will be ready to walk out of the office doors and begin enjoying life with your newly restored smile!