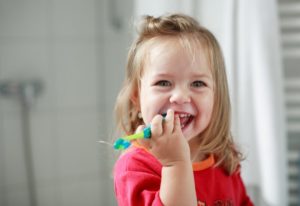 It seems like this past summer has just flown by, but believe it or not, school is right around the corner. Rather than wait and have your child miss school to get their biannual dental checkup, get them in before summer ends. Education and dental health are both important, but you don't want to sacrifice one for the other. Let's look at 4 benefits of taking your kid to see their children's dentist in Natick before the summer is over.
1. More Convenient Appointment Times
Summer is the perfect time for vacation, meaning more people are out of town instead of visiting their dentist. This means you will have more options when it comes to booking your child's appointment with their dentist in Natick. You will have more freedom to pick not only what day you want, but whatever time of day works best for you and your little one.
2. More Time for Recovery
If your son or daughter needs a more extensive procedure, like a filling or even wisdom teeth extractions, summer is the perfect time to get that done. With no school to worry about, they are free to spend the day recovering at home. It'll be a lot easier to relax with a day lounging in the sun than it would be spending the day inside during the winter cold.
3. Protect Against Sugary Summer Snacks
People tend to consume a lot of sugary foods and beverages during the summer months, no matter how old they are. These products can increase your little one's risk of cavities. You can combat this by taking them to see their dentist and getting a professional cleaning. They can place dental sealants on their hard-to-reach molars to help keep cavities from forming.
4. Be Ready for Back to School
With physicals, schedule pickup, and buying school supplies, the beginning of the school is already way too hectic. Save yourself some stress by booking your child's checkup before all of that. Be one step ahead of several other families by having your child's teeth cleaned before school starts. It'll be one less thing to worry about. Plus, your little one's smile will be bright for the upcoming yearbook pictures.
This time of year is perfect for making sure your son or daughter has a nice and healthy smile. Call your local children's dentist today and schedule an appointment before school starts.
About the Author
Dr. Christina Papageorgiou has received several awards for her academic work in dentistry, including the Pierre Fauchard Academy Award for Excellence in Clinical Dentistry. She has worked in the Natick, MA area for almost 2 decades. To get your child's smile ready for the upcoming school year, contact her at (508)-545-1126.