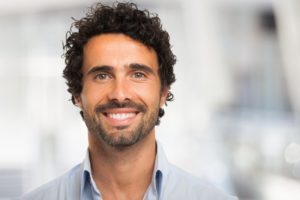 When was the last time you saw a dentist in Natick? The correct answer to that question is sometime within the last six months. The American Dental Association recommends that everyone see a dentist at least twice a year. However, there are many people that avoid dental appointments because they're afraid of being judged for having poor oral health. That's not what dentistry is about at all. A good dentist is only concerned about restoring your smile's health and beauty. So go ahead and make that appointment.
Start with a Dental Checkup
Prevention is key to maintaining the health of your teeth and gums. That's what those six-month dental checkups are designed to achieve. At these regularly schedule appointments, the family dentist in Natick will clean and polish your teeth, removing surface stains that could darken your smile. Plaque and tartar will also be cleaned away, thereby reducing your risk for gum disease, a bacterial infection that destroys gum tissue, supporting bone structure and can eventually lead to tooth loss.
In addition, the dentist will examine each tooth looking for early signs of decay, cracks and loose fillings. Caught early, these and other dental problems can be treated with basic restorative dentistry such as a tooth-colored filling or dental crown. Wait too long and the problem could grow and require more invasive—and more expensive—treatment.
Cosmetic Dentistry
In order of importance, the appearance of your smile comes in a close second to the health of teeth and gums. That's why the cosmetic dentist in Natick offers several cosmetic dentistry options.
Could your smile use a brightening boost? In that case, there's teeth whitening. Summertime is filled with photo-ops like weddings and graduations. If you have an important occasion coming up on the calendar then in-office whitening will brighten your smile in about an hour. Alternatively, there is also a take-home system that takes a couple of weeks to work, but offers the same dramatic results.
If structurally damaged teeth are compromising your smile, then consider porcelain veneers. These are hard coverings that the dentist bonds to the facial side of teeth in order to upgrade your smile.
Finally, Invisalign is an orthodontic system that uses barely visible mouth trays to gently move teeth into proper alignment.
So, remember—you're coming to see a dentist, not a judge. No tickets, no indictments, just good oral health care so you can smile confidently. Call your dentist today.
About the Author
In addition to helping their patients achieve outstanding oral health, Dr. Christina Papageorgiou and Dr. Medha Singh love transforming the appearance of their patient's smiles as well. They know that cosmetic procedures aren't a "one-size-fits-all" approach, so they offer a wide variety of options to meet everyone's needs. If you have any questions, they can be reached via their website or at (508) 545-1126.