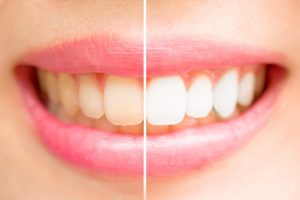 While everyone wants to have a whiter, more vibrant smile, it doesn't mean they should succumb to fads that aren't even proven to provide results. With teeth whitening in Natick, you can be rest assured the treatment you pay for will give you a smile to be proud of. At this point, charcoal whitening is a questionable alternative to traditional teeth whitening.
Before you buy that 8-, 15-, or even 20-dollar container of activated charcoal toothpaste, consider the facts from your cosmetic dentist in Natick.
What is Charcoal Whitening?
Charcoal whitening is the act of using activated charcoal as a replacement to traditional whitening methods. It currently comes in powder and paste form and is advertised to absorb stains off of teeth after scrubbing and rinsing your mouth.
Over the past couple years, charcoal whitening has been buzzing around the internet as an effective alternative for teeth whitening. However, because the product is so new, the pros surrounding its ability to whiten teeth are unclear.
What Are the Cons Behind It?
The American Dental Association warns that activated charcoal is too abrasive to be used on teeth as it can wear away your tooth's enamel in the long-term. Once you remove enamel, it can no longer regenerate, meaning that the dentin layer will eventually become more visible. Since dentin has a naturally yellow tinge, you might end up with more yellow or stained smile than what you started with.
Products that are approved to whiten teeth are designed to seep through the enamel layer and reach the dentin, which influences your tooth's color. Since consumers don't know how severe the charcoal supplement is and dentists have no data on how abrasive it is, they cannot recommend with any confidence. This is why, in its current state, dental professionals recommend opting for formally tested dental procedures or at-home whitening trays provided by their dentist.
How Does Traditional Whitening Compare?
Most dental offices offer cosmetic treatments designed to whiten teeth without damaging the preexisting enamel in the process. Professional-grade products are considered safe, effective, and highly rated by dental professionals. Patients as young as 14 and as old as 90 can take advantage of this treatment to whiten their smile several shades.
Practices also tend to offer take-home results that are customized to fit your teeth. High quality take-home products such as NiteWhite and DayWhite allow patients to whiten their teeth in the convenience of their own home. These products use professional-grade bleaching gel and can brighten your smile in as little as two weeks.
Don't fall for the fads that aren't even proven to work. Learn more about teeth-whitening treatments from your dentist in Natick today!
About the Author
Dr. Christina Papageorgiou earned her honors biology degree from the University of Michigan, Ann Arbor followed by her dental degree at the University of Michigan School of Dentistry. She went on to complete her General Practice Residency at the University of Illinois, Chicago and has been honored with several academic awards in her field. To learn more about her and her practice's teeth-whitening treatments, you can contact her at (508) 545-1126 or visit her website.