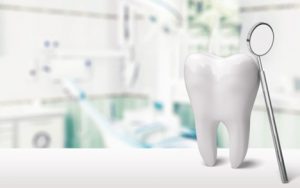 Dental insurance is one of the best ways that you can safeguard your smile; however, you still must know how to fully utilize your benefits! And many patients unfortunately feel lost when trying to navigate the complexities of their insurance plans. If you fall into this category, don't fret—here are four helpful tips from your dentist to make sure you're maximizing your dental insurance benefits before the end of the year.
1. Seek Regular Preventive Dental Care
You should visit your dentist at least twice a year for regular preventive care including checkups and teeth cleanings. These visits are covered by most insurance plans, as they often prevent future problems from getting out of hand. These appointments let your dentist thoroughly inspect your mouth and ensure there isn't anything problematic lurking, and it also gives them the chance to clean your teeth of stubbornly built-up tartar and plaque. Be sure to attend all of your routine dental checkups before the year ends.
2. Know the Details of Your Benefits
Dental insurance plans typically operate on a calendar-year basis, meaning that when your plan activates at the beginning of the year, you're given an annual maximum. This amount will carry through the end of the year, and it represents the most that your plan will pay for approved services. It's worth mentioning that nothing left over from your annual maximum will roll over to the next year. You should also know the specifics of what your benefits include: don't assume that all dental work is fully covered by your insurance! Usually, preventive and restorative care is covered by most plans, as issues like gum disease and compromised teeth are accompanied by certain health risks.
3. Schedule Major Dental Work Accordingly
In some cases, major dental work can take multiple visits to complete. This means it's wise to schedule all of the required appointments while you're covered! If there's a certain treatment that you need but it exceeds your annual maximum, you might consider scheduling part of it for the following calendar year—that way, you're taking advantage of two separate annual maximums, rather than one.
4. Consider Using Your Flexible Spending Account
If your employer offers a Flexible Spending Account (FSA), you can often use those funds in tandem with your dental insurance. Just keep in mind that this money needs to be used by the end of the calendar year as well. There are several benefits to using your FSA to pay for healthcare expenses, as it will reduce your taxable income and increase your take-home pay, giving you more control over your budget.
Your oral health and overall health are closely linked, so using your dental insurance to help take care of your smile is in your whole body's best interest. Following these tips can help you to make the most out of your benefits so that your pearly whites continue to look white and bright.
About the Author
Dr. Christina Papageorgiou has proudly served patients and families in the Natick, MA area for several years. Dr. Papageorgiou received her dental doctorate from the University of Michigan at Ann Arbor and is an active member of several professional organizations including the American Dental Association, the Massachusetts Dental Society, and the renowned Academy of General Dentistry. If you have any questions about the article or would like to arrange a visit, you can contact Dr. Papageorgiou through her practice's website or by phone: (508) 545-1126.