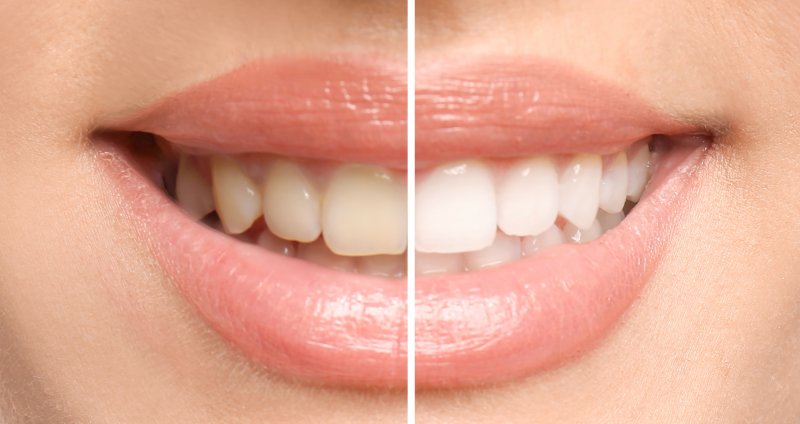 The easier and most affordable way to reduce discoloration and stains in your smile is to opt for a tooth whitening treatment. There are many different products out there, both over the counter and professional options. However, a negative side effect that some people experience is tooth sensitivity. Fortunately, there are ways to combat this so you can get the bright smile you want without any consequences. Continue reading to learn some ways that you can reduce teeth sensitivity in Natick after undergoing a whitening treatment.
What Is the Cause of Tooth Sensitivity After Whitening?
Generally, tooth sensitivity after whitening is caused by the bleaching solution that is used to whiten the teeth. This is because the solution can remove minerals within the enamel and cause the teeth to become temporarily porous. When this happens, the microtubules that lead to the center of the teeth become exposed and you are likely to experience increased sensitivity temporarily. The minerals generally replenish after a few days and this issue should go away.
How Can You Alleviate Tooth Sensitivity After Whitening?
Even though sensitivity will generally go away on its own when it's related to a whitening treatment, there are ways that you can prevent and reduce the discomfort. Here are some techniques that prove to be effective:
Sensitivity toothpaste: Using a toothpaste that is formulated specifically for people with sensitive teeth can help to alleviate the pain associated with it.
Fluoride: By using products that contain fluoride, you can restore the lost minerals more quickly. Make sure that the toothpaste and mouthwash that you purchase is fluoridated.
Soft-Bristled Toothbrush: If you use a brush that's too hard, you can damage the enamel and make sensitivity worse. Using a gentler toothbrush allows for the minerals to rebuild within the enamel.
Avoid certain foods: Consuming things that are too acidic, sour, sweet, hot, or cold can make pain in the mouth worse. Stick to lukewarm or room temperature foods and drinks that aren't too acidic or sugary.
Choose a good whitening kit: If you notice that a certain treatment causes your teeth to be highly sensitive, you might be using one that is too strong. Instead, look for a whitening product with a lower concentration of the bleaching agent.
Less time: Try reducing the amount of time that you're wearing the trays each time, increasing the time between bleaching treatments, and avoid using whitening treatments too often.
Professional whitening: Talk to your dentist about getting your teeth whitened professionally. You get the best results and often times, patients don't feel any sensitivity afterwards at all!
Just because you encounter sensitivity after whitening treatments doesn't mean that you need to give up on achieving your smile goals. Just talk to your dentist about your professional whitening options and take some of these steps in order to alleviate discomfort immediately after your treatment.
About the Author
Dr. Christina Papageorgiou provides a wide variety of cosmetic treatments, including professional teeth whitening at her practice in Natick, MA. She earned her dental degree from the University of Michigan School of Dentistry and has worked in the Metrowest area for 17 years. She's a member of several professional organizations including the American Dental Association and the Academy of General Dentistry. For more information or to schedule an appointment, visit her website or call (508) 545-1126.