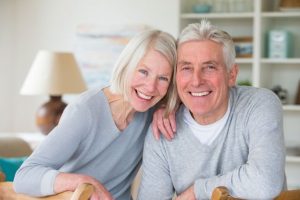 Your oral health matters throughout your whole life—and unfortunately, taking care of your pearly whites becomes increasingly difficult as you get older. But luckily, dental membership plans offer an easy and convenient way for seniors to receive the coverage they need to ensure that their smile is happy and healthy without breaking the bank. Keep reading to learn more about why dental coverage matters and how seniors can greatly benefit from having it through a membership plan.
Why Is Dental Coverage Important?
Every stage in life is accompanied by health concerns; and from the moment your first tooth erupts, it's at risk! Kids are at a higher risk of cavities because their baby teeth have thinner enamel. Teenagers are susceptible to tooth decay as well, in addition to often needing to undergo orthodontic treatments to correct bite or alignment issues. Not to mention, sometimes wisdom teeth need to be extracted, facial injuries occur that need to be treated, and random and spontaneous accidents can occur out of the blue!
But as a senior, you're even more likely to experience oral health issues. Things like worn down enamel can lead to a boatload of differently problems, and gum disease is notorious for wreaking havoc inside older mouths. This is why it's important to have some form of dental coverage, especially if you're a senior; you're at a much higher risk of experiencing a problem that necessitates treatment. If you have access to dental care benefits, you'll have an easier time visiting the dentist to get the treatment your smile need.
How Can Seniors Benefit from Dental Membership Plans?
If you're retired and don't have benefits, you have a few options; there are available insurance plans on the market, or you can simply pay for care out-of-pocket. But there are also dental membership plans, which can provide much more coverage compared to something like Medicare.
They work similarly to insurance in that you pay a set fee each year and receive discounts on dental care. However, there are a few advantages over traditional insurance policies:
No confusing restrictions – Many dental savings plans don't have some of the confusing restrictions that accompany traditional policies like deductibles, waiting periods, or maximums.
Extra discounts and savings – There are plenty of discounts and savings to be enjoyed by opting for a membership plan.
Everything is handled in-office – Your plan can only be used at your dentist's office, so everything will be handled there—no need to file claims or worry about extra paperwork.
Keeping your smile happy and healthy is important, no matter how old you are—and dental membership plans are a great way of doing this without straining your wallet. That said, if you're curious about enrolling in a plan and receiving coverage, don't hesitate to speak with your dentist about their available options.
About the Practice
Papageorgiou Dental Associates proudly serves patients and families in the Natick, MA area under the leadership of Dr. Christina Papageorgiou and Dr. Paola Buckley; together, they combine several years of experience to provide patients with an elite level of dental care. The practice is pleased to offer many available services including preventive, cosmetic, and restorative dentistry options. They're also excited to offer dental membership plans. If you have any questions or would like to schedule a visit, don't hesitate to reach out online or over the phone: (508) 545-1126.